Boca Raton and Palm Beach County Personal Insurance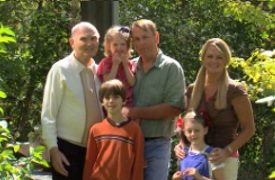 I know that whenever I need personal insurance, I go to Direct Insurance Network, because I will get the best coverage at the best rates.
- Roberto G., Boca Raton
In order to ensure you and your family are properly protected when you face unexpected events, you need to make sure you have all of the right insurance coverage for your needs. Sometimes this involves a variety of insurance coverages, such as auto, home, umbrella, and various kinds of personal insurance coverage. Our agents at Direct Insurance Network take the time to get to know and understand your insurance needs and then we will tailor a package for you that fits your individual needs on all levels. We help you get the coverage you need at a price that fits your budget.
At Direct Insurance Network, our top priority is to make sure you get the coverage that you need to protect you from any unexpected events that might end up being a burden to your family and your finances. Our team of personal lines staff can answer any of your questions, will take the time to understand your needs and your situation, and work on finding the best policies to take care of all your coverage needs. Our goal is to build long-term relationships and to always provide you with the results that you need. When you have a claim, we will ensure you get fast, friendly service. We put customer service first. With an established reputation and a proven track record, we are the company that you can trust to protect your family's needs. We work with a network of the leading insurers around the country to provide Floridians with the best coverage at the best prices.

Various Coverage for Your Family
With access to a variety of insurers, we offer the coverages that you need. We offer health, life, auto, homeowners, and umbrella insurance, but we also offer a variety of other coverages as well. Regardless of whether you need coverage for you or a family of 10, we will make sure you have what you need at the time you need it. In addition to traditional auto insurance, we offer antique car coverage, collector car coverage, and SR-22. We have homeowners coverage for beach homes, rental dwellings, secondary homes, vacation homes, condos, and high-value homes. We have standard health insurance, short-term care, long-term care, dental insurance, and vision insurance as well as Medicare supplements. Other coverages include renters insurance, flood insurance, individual disability insurance, flood insurance, motorcycle insurance, boat insurance, recreational vehicle insurance, whole life insurance, term life insurance, burial insurance, and supplemental insurance coverage.
To learn more about how we can help you with your insurance needs, call Direct Insurance Network at (561) 820-8737 today. We have clients throughout Boca Raton, Palm Beach, Miami, Jacksonville, Jupiter, Delray Beach, Lantana, Wellington, Lake Worth, and other surrounding communities. Don't put off getting the coverage that you need to protect you. Now is the time to talk to one of our insurance specialists and make sure you have the right coverage for all of your family's needs.