Finding Your Safe Haven with Homeowners Insurance in Asheville NC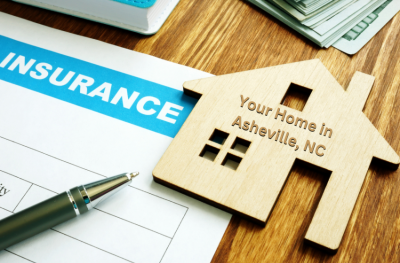 Have you been looking for ways to secure your home or property from unexpected occurrences? Owning a home is a huge milestone, and you need to be accountable for the precious investment by finding suitable homeowners insurance policies. At Direct Insurance Network, we provide various homeowners insurance coverage options.
Our specialists also offer tips for selecting the right policy for safeguarding your home. We are licensed to operate in multiple areas in Florida. Whether you reside around Boynton Beach, Delray Beach, Highland Beach, Jupiter, Palm Beach, North Carolina, Orlando, and its environs, we've got your back. Being an independent insurance broker, we manage to offer cost-effective policy quotes.
What Are Our Provisions
Your home insurance may vary depending on your location, valuables, and the type of coverage you choose. However, our agents have apt knowledge in determining the homeowner coverage that suits you. Some of the homeowner insurance policy coverages that we provide include:
1. Property Coverage
How sustainable is the built environment around you? Property coverage is the core of homeowner insurance. It covers any perils that may cause damage or destruction to your property's structural framework, including wall spalling, roof, floor, and built-in appliances.
2. Liability coverage
Have you cushioned your relatives and visitors from unprecedented injuries in your home? At Direct Insurance Network, we ensure you protect your loved ones if they are accidentally injured within your residence. Additionally, if you accidentally damage someone's property, we cover all your legal expenses and lawsuits.
3. Medical Expenses
Did you know that you can cover minor injuries without the need for any legal framework? Our medical expense cover shields your guests who are injured on your property. It's a medical cover regardless of the fault.
4. Personal Property Coverage
Do you have an inventory of your valuable assets in your home? We provide you with a policy that covers your belongings, including electronics, furniture, and more, to shield you against theft or damage. While requesting a quote, you need an accurate estimate of your valuables.
5. Living Expenses
The cost of living has had an upward trajectory in cost for the last few years, and losses can make your home uninhabitable. This coverage aids in catering for your temporary accommodation, meals, and other expenses.
Homeowner insurance premium varies with the proximity of your property to natural disaster, the extent of loss, safety measures, and the value of your property. Our experts determine the deductibles you are comfortable with, and bundling policies earn you discounts.
Secure Your Haven Today with our Premier Homeowner's Insurance Plans!
Owning property and a home is a haven and a repository of memories for your family. That's why at Direct Insurance Network, we safeguard your valuable and luxurious home from perils that might lead to destruction. We have a collection of homeowner's coverage options tailored to your personalized needs. We are a reputable insurer that knows what's best for you. Our experts work around the clock to ensure you find assistance in securing your home. Please visit our official website and request a quote for homeowners' insurance today!