Auto Insurance Orlando Florida | Cheap Car Insurance Orlando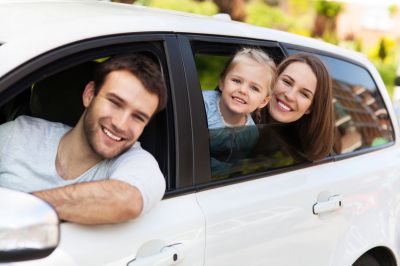 Direct Insurance Network helped us get an amazing deal on our Orlando auto insurance, and we have since referred our family and friends to them. They took great care of us and we highly recommend them! - Roger T., Orlando
Protecting yourself and your vehicle are important.
We know the search in value for Orlando car insurance is often difficult and confusing. There are so many auto insurance Orlando options and coverages, it can be difficult to understand which ones are necessary and which are optional. Even the optional coverages can sometimes be necessary depending on the financing or lease of your car.
Because so many different auto financing contracts exist offering different auto insurance Orlando FL variations, it's possible that your lender requires different coverages than another.
Cheap car insurance in Orlando is something that is what you're looking for because it's important for you and your family. You already spend enough time on the road and with costs between your car note and gas, driving can become quite costly.
Allow us to help you with reducing the auto insurance Orlando cost that you have to endure due to the rising costs in the industry.
We are able to help you with finding the best auto insurance for your needs.
We specialize in connecting you with a cheap car insurance in Orlando, Florida. We work with a number of carriers, as a broker, to find the right coverages and right price that fits your budget and contractual needs.
Auto insurance Orlando rates can become quite costly with additional coverages like comprehensive and collision. When you add these physical damage coverages, your cost is impacted.
There are also additional elective coverages to consider such as towing and lockout services, rental car reimbursements, medical payments, and mechanical breakdown coverages.
Are all of these auto insurance coverages right for you?

Cheap Car Insurance in Orlando
Auto insurance Orlando FL pricing is impacted by the market and because of this, safer drivers are often penalized for the behavior of unsafe drivers.
Often because of the increased accidents in your area, you'll see prices of car insurance in Orlando reach new highs and the industry adapts to the needs.
Cars are also more expensive to repair than ever before, you want to make sure that your car is paid for in the event of a claim. Because of this, "GAP" insurance may be for you. Therefore, it's important to find the most affordable option for auto insurance by using the resources you have available. Shopping with each individual carrier can be incredibly time consuming and costly.
Allow us to do the hard work and find the right carrier for your cheap car insurance in Orlando.
We can be reached around the clock through our website and we are eager to work and service our Orlando clients with finding the best relationship for our customers. By contacting us, we work with a variety of different auto insurance Orlando carriers and as an agency, we have excellent rapport already established, creating an ideal working relationship.
We can help you with finding the right type of cheap car insurance Orlando FL coverage for you today in the Orlando, Florida area. We look forward to helping you meet your cheap car insurance Orlando needs.
We are an Orlando insurance broker with ability to provide you with cheap health insurance Orlando FL, general liability insurance Orlando, medical insurance in Orlando FL, medicare supplements Orlando and supplemental health care in Orlando FL. Also be sure to check out our cheap car insurance in Orlando, condo insurance Orlando, homeowners insurance Orlando or property insurance Orlando.