Boca Raton & Palm Beach County Workers Compensation Insurance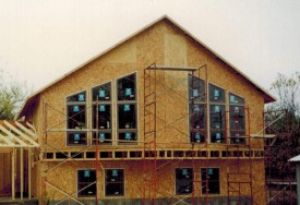 I was dreading shopping around for workers compensation insurance, but it was actually pretty easy and I got just what I needed at a price I could afford.
- Gerald S., Boca Raton
Ensuring that your business and your employees are properly protected is essential. Workplace accidents can happen at any time and in any industry. As an employer in Boca Raton or Palm Beach County, you are obligated to make sure you have a safe workplace. State law also requires that businesses have workers' compensation insurance for their workers at no additional cost. Workers' compensation insurance offers the coverage needed to protect your business and your employees when those unexpected accidents occur.
The Options You Need!
Direct Insurance Network offers a variety of Boca Raton and Palm Beach workers' compensation insurance coverage options. We can sit down with you and customize a plan to fit your individual needs as well as the needs of your specific industry. Our agents believe in taking a proactive approach when helping our clients address workers' compensation challenges. Our agents will work to reduce the costs of your coverage, so you save money not only now but for years to come. When it comes to workers' compensation insurance coverage, you can depend on experienced Direct Insurance Network agents to assist you in getting the coverage you need right when you need it. Make sure you have the workers' compensation coverage that is required by Palm Beach County today!

Coverage to Protect You, Your Business, and Your Employees
We offer a variety of workers' compensation plans from some of the nation's leading insurers. When you let us help you with your business-related insurance needs, you will find that coverage and benefits can be obtained to address the worker's on-the-job injury, regardless of who was to blame. Workers who are injured in the workplace should be covered by a workers' compensation plan that offers coverage for medical expenses as well as income replacement. We deal with an extensive network of companies. Our experienced workers' compensation agents can thoroughly assess and analyze your needs when it comes to Boca Raton and Palm Beach County workers' compensation coverage. When you contact us, we will help you and guide you through the complicated process by helping you find the ideal products for your day to day business operations.
In what ways does a business owner benefit from workers' comp coverage?
•Reduced costs for medical and disability
•Reduced costs for insurance premiums
•Reduced losses and injuries
•Reduced policy adjustments
•Reduced out-of-pocket expense
Servicing Palm Beach County Workers' Compensation Needs for All Kinds of Business
Direct Insurance Network can help you make sure you have the proper workers' compensation coverage. We help you ensure that you, your employees, and your business are protected from the various losses and financial damages that can result from work-related illnesses or injuries. At Direct Insurance Network, we service all of Palm Beach County, including Boca Raton, Delray Beach, Boynton Beach, Lake Worth, Lantana, Palm Beach Gardens, West Palm Beach, Jupiter and more. Call us today or complete the online form to request a free quote.