Homeowners Insurance Boynton Beach and Lake Worth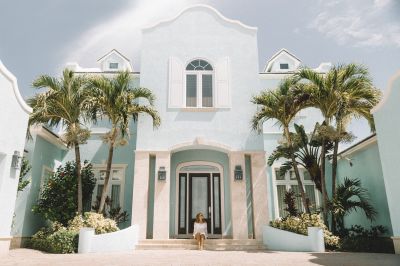 I needed homeowners insurance for my new home in downtown Lake Worth, and getting it through Direct Insurance Network was very easy. - Greg D., Lake Worth
Home sweet home. You want to make your home is protected should disaster strike. Just buying any homeowners' plan isn't enough. There are several things that should be taken into consideration when buying coverage to protect your home. Your home is most likely your largest purchase, so it is your main asset. If it faces off against a storm, fire, flood, hurricane, or other accident or disaster, do you have adequate coverage?

You want to make sure you have coverage for the actual replacement value, or you might find yourself in a situation where you aren't able to rebuild or find another home if there is a total loss. You also want to make sure that your contents are properly covered. When it comes to Lake Worth homeowners' coverage, you can count on the team at Direct Insurance Network to help you go over your options and determine what coverage you need to take care of your family and your assets should the unthinkable happen. We are Boynton Beach homeowners' insurance experts.

What are the Different Kinds of Boynton Beach and Lake Worth Homeowners' Coverages?
Besides there being dozens of insurance companies that offer homeowners protection, there are dozens of options for protecting your home, property, family, and assets. The Florida homeowners' insurance agents at Direct Insurance Network will take the time to go over your options, and help you make an informed decision about the right insurance coverage for your specific needs.
Here is a rundown on the different kinds of home insurance in Lake Worth and Boynton Beach:
Personal property coverage – this will cover your loss of valuables, such as guns, jewelry, or electronics if there has been damage or theft.
Property coverage – this covers your home repairs, garage repairs, and any damages to any other outbuildings.
Liability coverage – this will cover any claims against you if someone suffers injuries or suffers property damages while on your property.
Living expenses – this coverage will pay for temporary housing costs and the costs of food while you are forced to live outside your residence after a disaster.
There are several other optional kinds of coverages you may want to consider, such as earthquake, flood, personal umbrella, auto, electronics, collectibles, or jewelry insurance coverage. The home insurance agents at Direct Insurance understand your risks as a Lake Worth homeowner and we help customers in Boynton Beach protect their property.
We offer quality home insurance products in Lake Worth, Boynton Beach, and throughout Florida. We will take the time to get to know you and understand your home insurance needs, so we can narrow down the options and ensure you make the best coverage choice for your situation. Call Direct Insurance Network at (561) 820-8737 today, so you can get a free home insurance quote!