Supplemental Health Care Orlando FL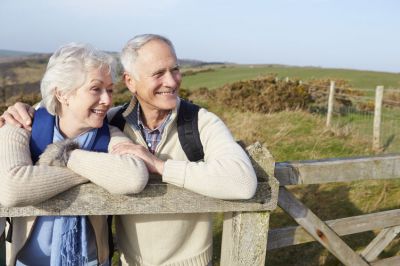 SERVING THE ENTIRE STATE OF FLORIDA WITH COMPETITIVE QUOTES, SUPERIOR POLICIES AND UNSURPASSED CUSTOMER SERVICE.
We felt like we were out of options. We were shopping around for supplemental health care and every company was telling us something different. We were recommended over to the Direct Insurance Network supplemental health care team and they were able to simplify the entire process for us. They gave us piece of mind and a quality service. Direct Insurance is reputable, professional and trustworthy. - Bruce and Sharon S., Orlando Florida
Whether or not you're satisfied with your supplemental health care Orlando situation, there's additional options that can upgrade your existing plan. There are always opportunities for increased coverage and protection when it comes to your insurance. It's important to recognize in supplemental health care, that all coverages are not created equal.
Supplemental health care ranges in coverage options, deductible cost, premium cost, as well as impact in the event of an accident.
There are important things to know when researching the supplemental health care options for you. That is why our supplemental health care Orlando team is standing by to assist you with all of your needs.
Here in the Orlando, Florida area, we have found many innovative supplemental health care Orlando solutions for thousands of clients that are seeking supplemental care for one reason or another.
A popular reason for supplemental insurance is in the case of accidents. If you have an accident and have a broken bone, you will likely experience a large out of pocket cost. To avoid that cost, supplemental insurance allows for some additional coverage that will cover that additional cost. With that expense covered, you'd be able to focus on the important things like your recovery.
Supplemental health care plans in Orlando can be confusing and without any experience, you could easily end up insurance rich and cash poor.
Direct Insurance Network has your best interest in mind. We have a full-service supplemental health care Orlando team ready to work with a number of carriers that allow us to find the best fit for you and your family that suits the risks that you are exposed to each day.
Supplemental plans fill in the holes of your regular health plan and create a safety net and often times even help with deductibles and copays on your regular plan.

Supplemental Health Care Orlando FL
Our supplemental health care Orlando FL services are available to everyone as we work diligently to ensure that your coverage is exactly the right fit for you. We can be reached in order to properly coverage counsel you based on the needs of your home. The range of supplemental health care Orlando services we offer allow you to have the freedom to decide on the best selection for you based on the education we provide.
Our supplemental health care Orlando FL representatives are experts on supplemental coverage and look forward to giving you the best recommendations based on your personal situation.
Life isn't perfect. In Orlando, there's a number of activities that allow for us to have accidents happen. Most accidents are unavoidable and, in the event, that you experience one severe enough, you'll want to make sure that your family and yourself is protected. We make that happen.
Expecting the unexpected isn't your job, it's ours. Let us do the hard work.
Contact our supplemental health care Orlando team today to discuss the important options we have to help you with making the best decision for your protection with supplemental insurance.
We are an Orlando insurance broker with ability to provide you with cheap health insurance Orlando FL, general liability insurance Orlando, medical insurance in Orlando FL, medicare supplements Orlando and supplemental health care in Orlando FL. Also be sure to check out our cheap car insurance in Orlando, condo insurance Orlando, homeowners insurance Orlando or property insurance Orlando.