Boca Raton & Palm Beach Long-Term Care Insurance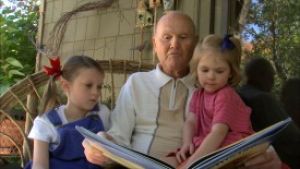 I got just what I needed for long term care insurance thanks to Michael and his team!
- Nancy K., Boca Raton
The cost of long-term care continues to rise in Boca Raton and Palm Beach County. If you or a loved one needs care in a nursing home or rehabilitation center on a long-term basis, you can quickly exhaust all of your resources. You should make the proper plans to provide the coverage that you and your family need to protect your assets and to maintain the financial security that you might require later in life if you face health problems. Moreover, if you cannot perform your regular daily activities because of an impairment resulting from an injury, disability, or chronic medical condition, you will need to get long-term care. Long-term care includes assistance that you might need if you cannot take care of yourself for a long timeframe. You might only need the additional help for several months, but you could end up requiring the long-term care for several years. Either way, it can be very costly.
Even if you are older than 65, you cannot always rely on Medicare. Medicare and other health insurance policies usually don't cover the cost of long-term care needs. Medicare doesn't cover custodial care either. If someone is very low income and meets specific income requirements, they might qualify for Medicaid which pays for both medical and long-term care needs. If you fall in the very low income bracket, you might not need long-term care insurance, because you might have your long-term care costs taken care of by Florida's Medicaid program.
If you don't qualify for Medicaid and don't have the financial resources to cover your long-term care needs, you should purchase a long-term care insurance policy. Long-term insurance offers you peace of mind for you as well as for your family. Our insurance experts will help you determine if you need to purchase a long-term care policy.
When it comes to deciding if long-term insurance would benefit you, you should carefully consider these things:
•Can you afford the costs of monthly long-term care insurance premiums and still afford those costs in the future if premiums increase?
•Does your annual income average at least $35,000 and your assets total more than $80,000?
•Are you between the ages of 40 and 84? Most companies write policies for people falling in that age group.
These are just a few guidelines for obtaining long-term care insurance and are not the set rules regarding purchasing the coverage. You need to schedule a consultation with one of our skilled long-term care insurance agents who will go over the options and assess your situation to determine if a long-term plan is right for you and which plan best suits your needs. We have helped countless Palm Beach County residents get the long-term care insurance they need to protect themselves and their families in the event of a medical situation. As an independent insurer, Direct Insurance Network offers long-term care from the leading insurance companies.
To learn more about long-term care, either complete the online contact form or call our office at (561) 820-8737.