Business Insurance Orlando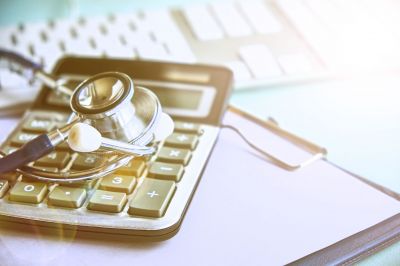 I got my business insurance in little to no time at all thanks to Michael and his team.
- Ronnie L., Boca Raton
Getting insurance coverage is one of the most important tasks you need to do soon after establishing a business. The best way to secure your property, employees, assets, and other things is to opt for business insurance Orlando. However, finding ideal insurance for a startup, small business, or large scale business can be hard for a person with no background in coverage policies. This is when you need a help of an expert to design the best plan for your business's security in Orlando.
Why is Business Insurance Orlando Important?
Business insurance Orlando is important for various reasons. Some of the common benefits are:
The company's efficiency is raised with insurance
The uncertainty of the loss gets reduced
The welfare of the workers
Business gets success
The company looks more credible and trustworthy
Enhancement of credit

Common Type of Orlando Business Insurance
The following are two types of Orlando business insurance that every company must have especially small business companies.
Business Liability
Business liability, also known as commercial liability, helps the business to cover the expenses in case of the liability claims made against your company. For instance, if a customer gets injured in your business property and sues your company for it, the business liability will help you pay for the case or cover the cost of that person.
Business Income Insurance
It gives you coverage for the lost income when your company couldn't work due to certain reasons. This will help you to pay your payrolls and bills. For instance, if a fire breaks out at your property and damages the infrastructure, you have to close your business for repairs. This income insurance will give you coverage for the lost income during this period.
Some states make it vital to opt for business insurance in certain circumstances. In most states, companies that have employees need:
Disability insurance
Unemployment insurance
Worker's compensation insurance
How to Find the Right Business Insurance Policy?
If you are confused about which insurance provider will be ideal for your business, then Direct Insurance Network can help you in this case. We are experts who can help you protect your company from any potential exposure, as we work with some of the best and credible insurance companies. Our professional team understands all the requirements of your business. They assess your situation and understand your business needs for the coverage to design the ideal business insurance for your company. Direct Insurance Provider's primary objective is to protect your company, employees, and all of your assets. This is why we provide the following coverage and business insurance Orlando:
Group vision insurance
Group life insurance
Group dental insurance
Business owners policy
Limo insurance
Contractor coverage
Builder risk
Cyber liability
Employees benefits
Commercial property insurance
General liability
Commercial auto
Workers compensation
Truck and trucking
Professional liability
Group health insurance
Direct Insurance Network also offers you risk management services so that you can secure your business against financial loss, damage to property, etc. We study all factors that can impact your business to create an insurance policy that covers you in every circumstance. For this reason, we also research the problems your company faces or can face in the future in your specific industry. Most importantly, whether you have a large-scale business or a family-owned small business, we are ready to provide our skills and expertise to you. Hence, with the help of our highly experienced professionals, you can get coverage and protection against natural disasters and liability issues.
Get Help from Our Team
If you want insurance coverage from Olympus Insurance, Heritage Insurance, National Flood Services, or any other insurance company, Direct Insurance Network can help you. Since it's challenging to design the best business insurance policy for your company on your own, you can contact us on 800-310-2743 to protect your business in the best possible way.