Auto Insurance in Highland Beach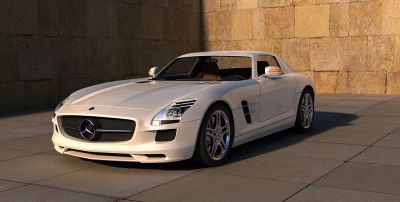 I was on the market for new car insurance, and I came across Direct Insurance Network. It wasn't long at all before I found the best coverage at the best rates. Highly recommended. - Jen P., Highland Beach
Florida law requires Highland Beach residents to maintain the proper auto insurance coverages. When you are buying auto insurance coverage in Highland Beach, you can depend on Direct Insurance Network. We have a dedicated team of insurance agents who will ensure you have the coverage you need. Direct Insurance Network partners with multiple insurance companies to offer our clients a much better selection of auto insurance products. This allows us to offer affordable Highland Beach auto insurance solutions. Many auto insurers have discounts available. We will check to see if you qualify for these discounts and even lower rates.
If you are a Highland Beach, Florida, resident who is looking for Highland Beach car insurance coverage, you should consider a few things:
Do you just need liability coverage, or should you purchase comprehensive and collision coverage as part of your car insurance policy?
How much of a deductible you can afford to upfront for damages if you must file a car insurance claim?
How much car insurance coverage do you need in total?
Depending on the kind of Highland Beach auto insurance policy you purchase, you may be eligible to add some different kinds of optional coverage like towing or roadside assistance. Choosing the right auto insurance coverage could be overwhelming, but with guidance from Direct Insurance Network's auto insurance agents, you will be informed, so you can make a better choice.
Direct Insurance Network has dedicated insurance agents who will explain the different car insurance coverage options you can choose from. That way, you can decide what kinds of car insurance coverage and car insurance coverage amounts that you need. Highland Beach car insurance policies can seem complicated. When you work with Direct Insurance Network team members, the process is much more efficient. For car insurance in Highland Beach, Florida, call Direct Insurance Network.

Reviewing Highland Beach Car Insurance Coverage
Not all auto insurance coverage is the same. You should be aware of your choices, so you can understand your options when discussing matters with your Highland Beach car insurance agent.
Two kinds of coverage take care of vehicle damage. These are collision coverage and comprehensive coverage. You can either buy one of kind of coverage or both kinds. If your car isn't paid for and you have it financed, your lien holder will most likely require you to maintain both collision and comprehensive car insurance coverage.
Damage to your car in a crash is addressed by your collision coverage. Comprehensive coverage takes care of other kinds of damage to your vehicle. This might be damage caused by vandalism, fire, hail, flood, or theft. Both these kinds of coverage have deductibles. The deductible is how much you will pay yourself for vehicle repairs. Deductibles vary from the low of $100 up to $1,000. Your auto insurer covers damages in excess of the deductible.
Car liability insurance coverage is a requirement of Florida law. Injuries and property damages others suffer if you are at fault for a crash are covered by your liability coverage. Medical payments insurance coverage takes care of your medical expenses up to the specified amount, which usually ranges from $1,000 to $10,000. Medical payments cover the driver and passengers. Medical payments take care of the costs no matter who is to blame for the accident.
Underinsured/uninsured motorist coverage pays for your damages if you are injured in a crash caused by a driver who isn't insured or who doesn't have enough insurance coverage to take care of the costs of all damages they caused.
Personal injury protection (PIP), which is sometimes called no-fault coverage, is sometimes required. PIP covers replacement services, medical costs, rehabilitative costs, loss of income, and funeral expenses suffered in the car accident. Depending on your car insurer, additional car insurance coverages might be an option, like roadside assistance or rental reimbursement.
To learn more about Highland Beach car insurance coverage, call Direct Insurance Network today at (561) 820-8737.