Homeowners Insurance Jupiter and Palm Beach Gardens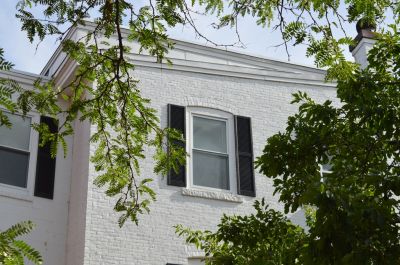 I contacted Direct Insurance Network to buy homeowners insurance in Palm Beach Gardens, and I was thoroughly satisfied with my experience. - Bart B., Palm Beach Gardens
Choosing the right home insurance in Palm Beach Gardens or Jupiter may seem overwhelming. You want to make sure that your home, your assets, and your family have the right protection, so you should deal with a knowledgeable Palm Beach Gardens homeowners insurance agent who understands the different coverages available and who can help you create a home insurance package that best suits your needs.

Not all Jupiter home insurance options are the same. At Direct Insurance Network, our team of agents understand the different kinds of coverage and they will take the time to understand your needs and help you choose the right insurance company and create a package that properly protects your assets. Here are the different kinds of Florida home insurance coverage options:
Property coverage that will pay for repairs to your home, garage, and buildings if they are damaged.
Personal property coverage will cover any valuables, including electronics or jewelry because of damage or theft.
Liability coverage will pay for any claims caused by someone suffering property damage or physical injuries on your property.
Medical expenses will pay medical costs for someone who isn't a resident of your property, but who is hurt there.
Living expenses will pay for temporary housing and your food costs if you are forced from your residence because of an accident or disaster.

You might want to include some optional coverages to the traditional home insurance plan. Some homeowners package auto insurance, flood and earthquake coverage, electronics and jewelry coverage, and personal umbrella protection to ensure they have all their risks properly covered. At Direct Insurance Network, our agents take the time to understand your risks as a homeowner in Palm Beach Gardens and Jupiter, and we will help you decide if you could benefit from any add-on insurance products.
What Does Palm Beach Gardens and Jupiter Homeowners Insurance Include?
Homeowners insurance protects you in the event of an accident or disaster striking your home. The standard coverage will protect your house, garage, out buildings, and the contents if there is a storm, hurricane, fire, or specified destructive event. Usually, standard coverage doesn't protect from earthquake and flood.
Most home insurance plans are packaged to include liability protection for property damage and personal injury that you, your family members, or pets may cause others. The amount of coverage is based on your property values and your assets. Your Direct Insurance Network agent will make sure you choose enough coverage.
When it comes to home insurance in Florida, you shouldn't try to cut corners or skimp. You need to make sure you have the coverage that you need if you do need to file a claim. Direct Insurance Network works with a network of the leading home insurance providers and offers an array of home insurance products. To get a free quote, or to learn more about your options, call us today at (561) 820-8737. We will sit down with you, so we can help you ensure your Palm Beach Gardens home insurance plan takes care of your needs.