Boca Raton Golf Cart Insurance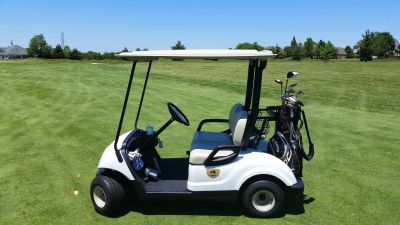 Are you looking for reliable and comprehensive Boca Raton Golf Cart Insurance coverage? Here at Direct Insurance Network, we understand how important it is to protect your golf cart. We offer complete coverage to ensure your day will be okay if something happens to your cart on the course. Our team provides excellent insurance, so you don't have to worry about unexpected costs or repairs. With us, you get tailored solutions, flexible premiums, and peace of mind while participating in a great game!
Who needs Golf Cart Insurance?
Golfing is a popular sport many enjoy, so protecting yourself and your belongings should also be a priority. Have you ever considered investing in golf cart insurance? After all, you must safeguard your clubs and accessories while at the course. Do the same for your golf cart; ensure to arm yourself with protection against damages such as collisions or theft.
Golf Cart Insurance isn't just for the course. Insurance is necessary if you're thinking of traveling around the neighborhood, visiting close friends in Boca Raton, or maybe you have some land on which others will be driving golf carts.
Being intelligent and safe won't only save you time restoring repairs but also help protect your wallet from significant expenses. So don't risk letting accidents pile up – invest in golf cart insurance and feel confident that you used caution to keep your prized possession safe!
What is covered by Golf Cart Insurance?
When it comes to property damage, this type of coverage includes protection from destroying someone else's property, such as fences and structures, with your golf cart.
Furthermore, physical harm coverage also protects you in terms of bodily injury for passengers and bystanders in the case of a golf cart accident.
Finally, collision charges protect vehicles from repair and replacement fees when one vehicle strikes another, even if a culprit cannot be determined conclusively.
At Direct Insurance Network, we provide consultations from dedicated agents to guide you through your golf cart insurance and what coverage you need. They understand the nuances and features behind each coverage option and can help create a custom plan that's suited just for you!
How much does it cost?
You will need a unique golf cart insurance plan to guarantee complete security in situations you didn't expect to face. This covers potential issues that arise outside of the generally anticipated scenarios.
At Direct Insurance Network, our extensive network is your ticket to great policy rates, top-notch coverage, and absolute peace of mind. We deliver comprehensive insurance plans tailored to your particular golf cart needs – no matter how basic or complex. And, because we know change is inevitable and existing conditions can bear more risk than you'd thought if you already carry coverage on your golf cart: our licensed brokers are ready to run a full risk assessment.
From recommendations for adjustments in policy limits, at Direct Insurance Network, a sharp eye follows every detail to ensure unmatched favorable rates evolve with real protection for enhanced satisfaction, including protecting your golf cart. Contact us today for a free quote and get started on your coverage!