Boynton Beach Auto Insurance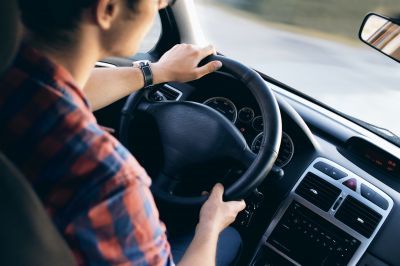 SERVING THE ENTIRE STATE OF FLORIDA WITH COMPETITIVE QUOTES, SUPERIOR POLICIES AND UNSURPASSED CUSTOMER SERVICE.
There are six types of coverages in a basic Boynton Beach Auto Insurance policy. In Boynton Beach, an auto insurance protects your vehicle from physical damages, while providing liability coverage for usage, situations and amounts that your personal auto policy will not cover.
Here are the coverage types your Boynton Beach auto insurance policy will provide:

Property Damage Liability
Under this coverage, the policy protects you and anybody else driving your car with your permission for damage to another's property. This part of the coverage provides for damage to another car that your vehicle causes. It also includes buildings, other structure, fences, telephone poles and lamp posts your car may hit.
Personal Injury Protection and Medical Payments
Under this coverage of the policy, you (the insured) and other passengers of your vehicle receive provision for treatment of injuries sustained. This coverage section is quite broad and encompasses factors such as, replacement services cost, log wages, medical payments etc. Any of these that occur due to an auto accident will receive coverage from the insurance policy.
In fact, many policies also cover for funeral expenses from fatal auto accidents under this portion.
Bodily Injury
The third coverage provides for injuries that the policyholder, an appointed driver or you can cause with your vehicle to another person. Under such circumstances, the policy will protect you (insured) and the other relatives you have mentioned on the policy.
Many auto drivers tend to underrate the importance of sufficient liability coverage. The truth is that accidents can occur on a large scale and you can claims or lawsuits demanding large sums. If a victim decides to sue you for a massive amount, having more than the minimum liability insurance requirement by state will save you.
At least the policy will ensure that under such a crisis you savings and home will remain safe and untouched.


Comprehensive
Under comprehensive coverage, you receive compensation for loss due to damage or theft. Often your auto vehicle can sustain damage besides a collision, such as from an object etc. Your auto vehicle can also suffer harm through fires, floods, vandalism, riots, earthquake, explosions and whatnot.
Under such a situation, this portion of the policy can pay for your windshield repairs etc. In most cases, you will typically be able to secure comprehensive insurance with another deductible. Whereas, there are also some insurers who provide protection for glass parts of your automobile without a deductible.
Collision
Under this coverage, your policy covers for the damages your vehicle sustains in a collision with another. Collision can also be with other substances not just a vehicle, such as a pole, bridge, sidewalk etc. Potholes too can cause vehicles to flip if they run over them at high speed.
Hence, collision coverage will cover for such losses but this portion does not come without a separate deductible. But once you have it, then even if you are at fault for a Collison or accident, your policy will still reimburse your losses.
These will include the cost of repairs, replacements etc. but minus the deductible. Another helpful stipulation of this coverage is that if you are not the perpetrator, then the insurance company may have the party at fault reimburse you. They will also include the cost of deductibles while demanding reimbursement for your car's damages.
Final Thoughts
Every automobile owner must opt for a Boynton Beach auto insurance policy. It is a great step in sealing insurance protection for your vehicles and making sure the liability coverages protect your losses. Under an auto insurance policy, you will find protection for a range of vehicles you may own, such as a truck, bike etc.