Florida Individual Vision Insurance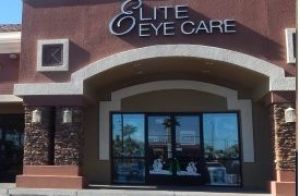 In our lifetime, many of us will need eyeglasses or contacts to either correct vision problems or to help us enhance our eyesight. In most instances, a Florida vision insurance policy can be added to your existing health plan for a minimal charge. Adding a vision plan can save you and your family a significant amount of out-of-pocket expenses. A vision plan usually covers a significant portion of your annual eye examination and helps cover the cost of eyeglasses or contacts.
More often than not vision plans are very inexpensive and can help offset many costs related to vision related needs. Vision insurance can offset the costs of vision exams, glass frames and prescription lenses or contacts, eyeglass upgrades, a second pair of eyeglasses, safety glasses, prescription sunglasses or even laser correction surgery. Even if you have overall healthy eyes and good vision, you need regular eye exams to detect diseases that can impact your vision such as diabetes or glaucoma.
More Vision Insurance Details
You can save additional costs if you choose a vision provider within your specified network. Most vision plans, however, let you go to the provider that you choose. Taking care of your eyesight is important for you and your family as well. Contact an experienced vision insurance agent with Direct Insurance Network to have a consultation to discuss the best vision plans available for your family's needs. We will show you all the options, discuss your needs, and then help you determine the right plan for your particular situation.
When it comes to individual vision insurance in Florida, people have come to trust Direct Insurance Network. We have helped Floridians take care of all their insurance needs, including their vision insurance needs, for several decades. We can help you select the right insurance policies to protect your family from the challenges life might throw at you.
Vision Insurance Throughout Florida
Regardless of how your vision is now, you need to make sure you take care of your eyes and address your eye care needs. Having access to quality Florida individual vision insurance is important to keeping your eyes healthy and maintaining good vision. With the right insurance coverage, quality vision care is much more affordable and easily accessible. We will help you go through all the choices and make the right selection for your individual vision needs. We provide insurance products to residents of every community in Florida.
As an example, some of our clients are located in Boca Raton, Boynton Beach, Delray Beach, Fort Pierce, Highland Beach, Jupiter, Fort Lauderdale, Dania Beach, Fort Myers, Coconut Creek, Clearwater, Orlando, Daytona Beach, Indialantic, Hialeah, Miami, Gainesville, Atlantic Beach, Cape Canaveral, Key Biscayne, Plantation, Homestead, Cocoa Beach, Eagle Lake, Holmes Beach, Jacksonville, Ocala, Fort Walton Beach, Lady Lake, Melbourne, St. Pete Beach, Key Biscayne, Lakeland, Miramar, Pompano Beach, Ormond Beach, Sanibel, Okeechobee, St. Augustine, Sarasota, Seaside, and Palm Beach. Call us at (561) 820-8737 or fill out the online contact form to speak with an experienced vision insurance agent with Direct Insurance Network.
Want An Instant Quote Online? Select A Company Below:
---
---
---
---