Health Insurance Fort Lauderdale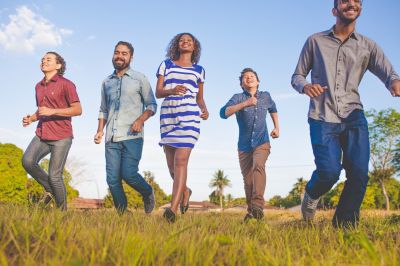 We got the best health insurance available in Fort Lauderdale with Michael's help. - Gerald D., Fort Lauderdale
It doesn't matter if you are single or if you have a family, you need to ensure you have the right health insurance coverage. Medical costs are skyrocketing, so you want to make sure your family's assets are protected and you have access to the care that you need if a medical situation arises. When it comes to health insurance in Fort Lauderdale, you can review multiple options with the help of the experienced team of agents at Direct Insurance Network.
Insurance laws are constantly changing, as are the coverage options. The insurance agents at Direct Insurance Network can find you multiple options that meet your needs, so you can rest assured that your family's health is in good hands. If your employer doesn't have a group health insurance plan, or if you are self-employed, unemployed, a student, or retired, finding your own health insurance in Fort Lauderdale should be a priority. Our team of caring, knowledgeable insurance agents will help you find the best plan for your specific needs.

What Does Fort Lauderdale Health Insurance Cover?
Health insurance offers different kinds of coverage. While there are many different plans available, most health insurance plans provide surgical, hospitalization, and medical coverage. Some plans may include prescription coverage to help pay for your medications. There are plans that offer preventive care services, such as immunizations, physicals, and even screenings and tests. Some of our health insurance plans include vision and dental coverage. When it comes to determining which Fort Lauderdale health insurance plan takes care of your needs, you can count on Direct Insurance Network to help you narrow down your options.
In addition to the premiums that you will pay to keep your health insurance coverage, you will also need to choose a plan that coincides with out-of-pocket costs that you can afford. While anyone could face an unexpected medical emergency, the plan you choose will require copays, deductible, and coinsurance. The plan that you buy determines what you will be paying out of pocket for your medical care. While you want monthly premiums that you can fit in your budget, you don't want to choose a plan with high deductibles and copays if you are already are diagnosed with a pre-existing chronic medical problem that requires frequent medical care.
Different Fort Lauderdale Health Insurance Options
There are many kinds of Fort Lauderdale health insurance plans. These plans work differently and provide different levels of coverage. Here are some of the medical insurance options:
Preferred provider organizations, known as PPOs, offer extra flexibility because a primary care provider isn't required, and you can see medical provider in the network.
Health maintenance organizations, called HMOs, require that you seek care through your primary care provider then they refer you to any specialists that you may need.
Point-of-service plans combine HMO and PPO qualities.
Fee-for-Service covers your medical care and allows you to choose your own doctor.
If you are needing Fort Lauderdale health insurance, talk to one of the agents at Direct Insurance Network today at (561) 820-8737.