SR-22 Filing for Proof of Auto Insurance Coverage in Palm Beach County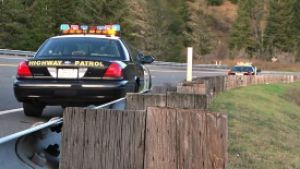 If you are a "risky driver" who has received citations, been in multiple accidents, or who has been caught driving without insurance in Boca Raton or Palm Beach County, you might be ordered to have a SR-22 filing. Not actually insurance, but sometimes called SR-22 insurance, an SR-22 is actually a certification that an insurance company files in order to vouch for a risky Florida driver. The SR-22 is a way that insurance coverage with the minimum liability limits can be verified. Usually, drivers are ordered to obtain this filing after having to appear in court.
A reasonable fee is charged for a SR-22 filing. Depending on the individual situation, the policy might require payment in full or higher rates might be charged. The fees and charges are dependent upon where you live and the reasons that the SR-22 is required. In Florida, a SR-22 filing is for a specific time period, which is usually no more than three years. After the specific timeframe has been met, the SR-22 filing can be removed.
If you have been ordered to get an SR-22 filing in Palm Beach, you can entrust the task to the experienced team of auto insurance agents at Direct Insurance Network. We work with the leading auto insurers all across the country. We can find the best solution for your SR-22 filing needs and requirements. When your SR-22 time period has been completed, we can help you with your traditional auto insurance needs so you don't face a similar situation in the future. We are your auto insurance specialists.

Common Reasons for SR-22 Filing Requirements in Florida
While the requirements for SR-22 filing vary from state to state, some of the more common reasons a driver is required to submit an SR-22 filing in Florida include:
•DWI or DUI
•Too many points on driver's license for infractions
•Too many tickets
•At-fault auto accidents while driving without auto insurance coverage
•Get your driver's license reinstated after having been revoked or suspended
We understand you have undergone a lot of stress in the situations leading up to the SR-22 filing requirement. We want to help you get the filing and insurance that you need as quickly, efficiently, affordably, and stress-free as possible. At Direct Insurance Network, we offer the insurance-related services you need in a fast, friendly, and competent environment.
Call Us Today to Discuss Your SR-22 Filing and Insurance Needs in Florida
If you have had a troublesome past with your driving record and you have been ordered to do an SR-22 filing in Florida, you can rely on the experienced team at Direct Insurance Network to get you what you need so you can legally be back on the road. We serve clients throughout Palm Beach County, including drivers in Boca Raton, Lake Worth, Jupiter, Boynton Beach, Delray Beach and more. Call us today to get a quote and let us get started taking care of your SR-22 filing so you can drive legally in Florida.