Condo Insurance Orlando FL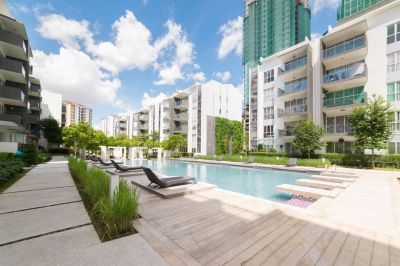 SERVING THE ENTIRE STATE OF FLORIDA WITH COMPETITIVE QUOTES, SUPERIOR POLICIES AND UNSURPASSED CUSTOMER SERVICE.
After shopping around for condo insurance in Orlando, Direct Insurance Network was able to find us a plan with the lowest rates and the best coverage. We recommended another two families to them and they too got the best plans. Direct Insurance is incredible, we highly recommend them! - Bryce and Aria G., Orlando Florida
Your personal valuables are important.
Protecting things inside your condo is something to remember in the case of fire, flood, theft, or even vandalism.
Condo Insurance is often overlooked by homeowners. Something that is important to take into consideration, is that even your luggage when traveling is covered generally under your homeowners or condo insurance.
For our local residents, our condo insurance Orlando team find that it is critical to insure your condos with the best coverages available.
Condo insurance is also important for a variety of different reasons. One very important reason is for the simple need of liability. For example, if a visitor of your home trips and falls within your home, you could be held responsible for their injuries.
Litigation suits are increasing year over year in Orlando and after a large lawsuit, besides the emotional stress, you could be left empty pocketed.
Condos are a fantastic living space. With the variety of condos in Orlando, Florida, it has become more and more important to provide protection for the residents thereof.
With our condo insurance Orlando services, there are a great benefits and generally very reasonable cost.
We have condo insurance Orlando services that work with a broad range of carriers that help fill the needs of your family in your residence.
As a condo insurance Orlando agency, we work closely with different carriers that have different advantages and create options for you that you may be searching after. Cost is important as well.
We do believe in finding the most cost effective and affordable solutions that will create the most helpful solutions for you in your home.

Condo Insurance Orlando FL
By contacting our condo insurance Orlando agency, we are able to help you with finding the best policy that fits your needs and your condo. Protect yourself by working together with us to find the very best options available to you.
We will spend as much time as necessary to educate you on the solutions available and work with you collaboratively to determine the right choice for you and your family.
By protecting your savings account as well as the important things in your home, you will end up saving much more money over the long term. Coverage often covers laptops, electronics, tablets, and televisions. These can be expensive to replace and with condo insurance Orlando coverage, you avoid out of pocket cost associated with finding these precious items after an incident.
Your home is the most important thing to protect.
Know that your personal space is not one to be violated and we specialize in finding protection options that aren't limited to broad coverage. The endorsements we can place on your policy allow us to target the risks your liable to run into.
Our condo insurance Orlando FL team is available to be reached online or by phone.
Our friendly representatives are working diligently on working with you for the best solutions for you.
We are an Orlando insurance broker with ability to provide you with cheap health insurance Orlando FL, general liability insurance Orlando, medical insurance in Orlando FL, medicare supplements Orlando and supplemental health care in Orlando FL. Also be sure to check out our cheap car insurance in Orlando, condo insurance Orlando, homeowners insurance Orlando or property insurance Orlando.