Naples Golf Cart Insurance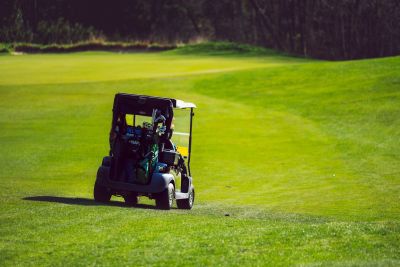 Are you considering investing in a golf cart in Naples? Whether you're planning on using it for running errands, touring large parks and gardens, golfing, or just exploring your neighborhood with friends and family, having reliable insurance can mean the difference between smoothly enjoying every ride and being blindsided by unforeseen issues. When it comes to securing golf cart insurance in Naples, no matter what route you take regarding ownership — whether buying new from an authorized seller or shopping pre-owned from a third party — you can protect yourself financially and know that any applicable damages are taken care of.
What do I get with Golf Cart Insurance?
Naples Golf Cart Insurance is a great way for Naples residents to protect their golf cart investment. With comprehensive coverage, you can safeguard your golf cart against theft, vandalism, and accidental damage, ensuring it will last for years to come.
Golf cart insurance is an essential form of protection many people don't consider. It typically covers any property damages to other vehicles, physical harm caused by incidents with the golf cart, and collision charges filed due to the golf cart. Knowing that you're covered with insurance in the event of an accident can provide peace of mind for all golfers and those around them on the course!
Needing homeowner's insurance is unavoidable; however, when it comes to golf carts and motor vehicles, there may come some unexpected circumstances in your coverage. Understanding what scenarios might require insurance for a golf cart is as important as having the policy.
For example, certain driver characteristics can put owners in need of extra protection, which will entail an additional golf cart insurance plan. It's never too soon to start researching and gaining knowledge on these kinds of protections to become the prepared owner you desire to be. Ultimately, taking the necessary precautions ahead of time will prevent some unpleasant consequences way down the road that could arise due to a lack of proper policies in place.
What's the cost?
Direct Insurance Network offers Golf Cart Insurance offers competitive rates to reduce costs without sacrificing quality coverage. With Naples Golf Cart Insurance available at just a fraction of the cost of traditional motor vehicle insurance and designed specifically to meet the needs of Naples golf cart owners, it's an excellent option for protecting your Golf Cart.
At Direct Insurance Network, our agents will analyze existing golf cart coverage and examine potential risks with a thorough evaluation. We have an extensive network of providers offering wonderful policies with rewarding coverage, which come paired with competitive rates. Our brokers understand your need for quality protection when it comes to covering your golf cart, and they will work solely in your best interest, helping guide you to the optimal plan that suits your safety and financial plan.
Discover how you can join in on our progress and get a precise insurance rate by visiting us at https://directinsurancenetwork.com/ Learn more about if you're entitled, how to sign up, and what coverage options we offer. The place to go is Direct Insurance Network when it comes to easily getting covered. Receive a personalized quotation and understand what premium rates await you!