Palm Beach County & Boca Raton Personal Umbrella Insurance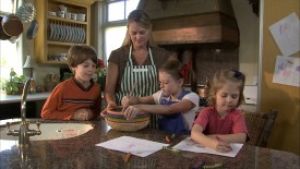 I never imagined that getting personal umbrella insurance could be this easy and affordable! - Richard L., Boca Raton
If you are held liable for a major incident, your regular insurance policy might not offer enough coverage to take care of all the damages. In that case, you are going to be held personally liable. You could end up losing everything that you have worked hard for during your life. As an example, you are at fault for a major car accident that results in $600,000 in medical expenses and your auto insurance policy maxed out after paying $300,000; plus, the accident victim wants compensation for pain and suffering, lost wages and other damages. Where will those extra funds come from? If you have personal umbrella insurance, you are covered.
Palm Beach County Personal Umbrella Coverage
It is essential to make sure you are covered and you can do just that when you let Direct Insurance Network help you with a personal umbrella insurance policy. Within our insurance network, we have access to some of the best insurance providers in the country. We will take the time to talk with you, understand your situation and come up with a personal umbrella insurance policy that will accurately and efficiently cover your assets in the event you face a situation where you could be sued for damages resulting from your liability for those injuries and losses.

When Can Umbrella Insurance Help?
Umbrella insurance can benefit you in many ways, beyond auto insurance claims, that exceed your policy limits. It provides additional coverage above and beyond the limits of your homeowners and boat insurance policies as well. If you are in an accident and the damages exceed your policy limits, you might be held legally responsible for the additional costs. Your personal assets, such as your house, real estate and other possessions could be at risk. What if the person injured in the car accident is a highly paid professional such as a neurosurgeon, and he is unable to work for six months? You could be sued for a million dollars to recover his damages suffered.
What if you are riding in your boat when you hit a jet ski that you didn't notice and a business executive was killed? His family can sue for pain and suffering and the loss of his earnings, as well as loss of consortium. What if the court awards them a $1.5 million judgment, which exceeds your boat insurance coverage? Damages can add up quickly, so you need to make sure you are properly covered in the event that you are faced with a serious accident that causes life-altering injuries and damages.
Contact Us Today
Are you ready to learn more about Boca Raton and Palm Beach County personal umbrella coverage? Call the experienced team at Direct Insurance Network. We serve all of Palm Beach County, including Boca Raton, Delray Beach, Jupiter, Palm Beach Gardens, Boynton Beach, Lake Worth, Lantana and more.