Orlando Insurance Agency | Health Insurance Broker Orlando FL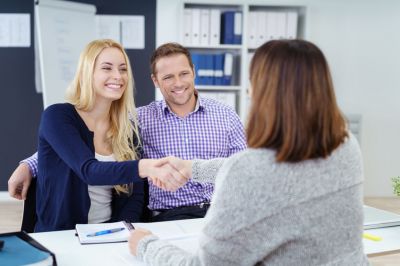 After shopping around for condo insurance in Orlando, Direct Insurance Network was able to find us a plan with the lowest rates and the best coverage. We recommended another two families to them and they too got the best plans. Direct Insurance is incredible, we highly recommend them! - Bryce and Aria G., Orlando Florida
The best part of living in Orlando, Florida is debatably living so close to so many attractions and amentities. The second-best thing is that there is a great Orlando insurance agency right around the corner from you that functions as a broker to help you reach the needs of your healthcare situation.
When you are searching for health insurance broker Orlando services, it can be a stressful and challenging experience. Direct Insurance Network is here to make it easier and be your trusted health insurance agent in Orlando at your time of need.
You may be wondering what exactly an insurance broker Orlando FL specialist does?
As an Orlando insurance agency, we function in Orlando as a health insurance broker for our customers. That is the simple health insurance broker Orlando definition. What this means is that we take the important needs of your family and search throughout all the carriers that service the Orlando area to find the best provider which offers coverage that fits perfectly for you.
We work with a number of partners that feature different options specific to different health care concerns.
Generally healthcare options range from offering coverage for urgent care, preventative care, emergency care, and surgery. In the event that your needs require long term care, we also have plans that can reduce the regular copays and lower the deductible so you pay less out of pocket over time.
In creating health insurance broker Orlando solutions for your family, our Orlando insurance agency creates a local avenue for you to trust for all your health insurance coverage needs.

Health Insurance Agent Orlando - Orlando Insurance Agency
Direct Insurance Network is a one stop shop health insurance agent Orlando solutions specialist for your health insurance needs.
As an Orlando insurance agency, we are designed to be the best point of contact to work with you to find affordable care that is also of high quality that you are able to put confidence in. Orlando is a unique location in that it is a dynamic community. With so much to do, your health is important.
We want to be part of your journey in healthcare and assist you in finding the best health insurance broker Orlando solution for the upcoming year with your family.
In our relationship with our policyholders, we have received feedback that supports our health insurance agent Orlando approach in creating a trust with our customers.
Our partners are thoroughly vetted and provide regular updates with changes in the industry and advancements that they are making to be more accommodating to all clientele. We pride ourselves on communicating news about the health insurance industry as an Orlando insurance agency with our policyholders and finding the best options for them in the process.
We can be reached via phone or online to discuss your health insurance objectives.
We take careful steps in getting to know you as an individual so we can find a perfect health insurance broker Orlando fit for you. Once you reach out to us, our health insurance agent Orlando specialist will efficiently review with you the options available in a consultative way so that you also have contribution to the final decision.
To reach us today, simply complete the contact form on this page so that you can be directly connected to a trained specialist who works for a top Orlando insurance agency.
We are an Orlando insurance broker with ability to provide you with cheap health insurance Orlando FL, general liability insurance Orlando, medical insurance in Orlando FL, medicare supplements Orlando and supplemental health care in Orlando FL. Also be sure to check out our cheap car insurance in Orlando, condo insurance Orlando, homeowners insurance Orlando or property insurance Orlando.