Boynton Beach Homeowners Insurance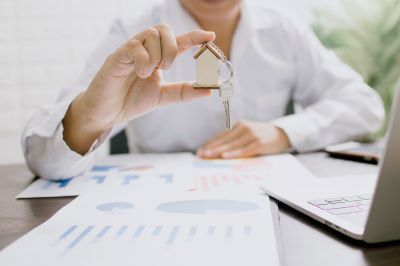 SERVING THE ENTIRE STATE OF FLORIDA WITH COMPETITIVE QUOTES, SUPERIOR POLICIES AND UNSURPASSED CUSTOMER SERVICE.
Homeowners insurance helps protect your most important asset - your home. It takes a lifetime to build a livelihood and a home that will be under your name for life. This is why it is imperative to do everything possible to protect it with the best insurance products there are on offer.
In this short guide, we will update on the choices of coverage Boynton Beach homeowners can avail. It is important to note that every homeowner does need insurance, whether by law or under a contractual obligation from a bank.
If you're a Boynton Beach homeowner, here is the information you need to ascertain whether you're under insured, over insured or in need of better coverage.
Homeowner's Insurance Policy
Generally, a homeowner's policy in Boynton Beach comprises of two sub policies:
The first part of the coverage protects the structure and your personal property from general and specific hazards.
The second part offers coverage for the homeowners and some others in situations where the insured has caused damages to the others.

We refer to this as third-party coverage. Your policy's declaration page would specify:
Your name (insured)
Your property's location
Deductibles
Liability coverage amounts
Coverage limits
Date of effect and other stipulations that apply.
Now let us take a look at all the coverage that your Boynton Beach homeowner's insurance policy will provide:
Coverage A:
This coverage is for your home, its structure and any extension attached to your dwelling.

Coverage B:
This coverage encompasses the other structures on your property and which as appurtenant to your dwelling. For example, this coverage could be for things like your fence, a shed, a barn etc.

Coverage C:
This coverage is for your personal property or items that you contain in your property. For example, this could include your television, laptop, appliances, clothing, furniture and others. Under this coverage, you can get protection for your personal property in situations of:
Theft
Vandalism
Smoke
Civil commotion
Riots
Explosion
Hail
Wind
Lightning
Fire
Falling
Objects
Overflow of water AC units, water heaters, steam systems
Glass breakage
Freezing
Weight of snow or ice
Damages from generated or artificial current
Damage for vehicles
Damage from aircraft

Coverage D
This coverage is for the loss of use of your home. Many circumstances can render your uninhabitable and under this coverage, your insurer will pay for your additional living expenses till you can resume living in your house.
In Boynton Beach typically, the majority of insurance companies will provide this protection for a year or until the amount of your protection exhausts.

Coverage E
This coverage offers personal liability for you and your other resident relatives. You homeowner's policy will provide for you in cases of property damage, bodily injury and similar situation. This coverage also pays for your defense in case another person makes a claim or files a lawsuit against you.
However, it is important to note that this coverage lends your insurer the right to investigate the lawsuit or claims against you. You will also receive coverage for first aid under this section or for emergency treatment should you sustain bodily injuries etc. at any time.

Coverage F
Under coverage F, the policy will provide for medical payments others may need, while sustaining injuries on your premises. In fact, it also provides coverage for any accidental injury you (insured) may have caused another person. The policy in this regard does not undertake the legal fault giving resulting in the medical expenses.

Final Thoughts
The best homeowner insurance policy is one that provides protection not just for your house but your liability as well. Boynton Beach's homeowner insurance policy tends to combine property insurance and your personal insurance. It is a massive benefit for a homeowner and a personal liability.