Boca Raton & Palm Beach County Business Owners Policy (BOP)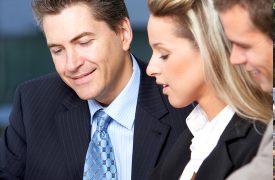 I got my BOP insurance in little to no time at all thanks to Michael and his team.
- Ronnie L., Boca Raton
If you are a business owner in Boca Raton or Palm Beach County, you want to make sure you have a comprehensive business owners policy (BOP) to protect your business and its assets. Our skilled insurance team here at Direct Insurance Network has helped many business owners get the BOP insurance needed to protect their livelihood. A business owners policy combines different coverages into a single policy, so that all of your smaller to mid-sized business assets can be protected properly and as accurately as possible.
Our skilled and experienced team of agents here at Direct Insurance Network will customize and create a complete BOP insurance package that will fit your personal business needs while also factoring in the needs that are unique to the industry in which you work, as there are several industries that have specialized packages for business owner policies (BOP).
Business Owner Policies in Palm Beach County

There are several kinds of coverage included in a Boca Raton and Palm Beach County BOP insurance policy, such as:
•Property coverage - protects your building and any building contents that the might be owned by the company
•Liability protection - covers your company's products or operations that might cause injury to someone else
•Business Interruption - keeps your company protected from any accident or fire that could cause it to suffer loss of income or business operations
•Other coverages – which may include equipment breakdown, liability, signage, or even crimes
You should keep in mind that a BOP is not all inclusive. When it comes to a business owners policy, a lot of coverage is provided, but you also need to consider that you may need some additional and separate insurance coverages for any vehicles owned and operated by your company, workers' compensation benefits coverage, and any employee group benefits, such as life, dental, and health insurance coverage. Let one of our agents who specialize in business owner policies (BOP) help you find the right coverage. We provide BOP coverage in Boca Raton, Delray Beach, West Palm Beach, Palm Beach Gardens, Lake Worth, Lantana and other Palm Beach County communities.
We offer the gamut of insurance coverage, including everything you need to compose a BOP plus all the additional coverages not included in a BOP, such as commercial vehicle, employee group benefits and workers' compensation.
We are connected to the leading insurance companies around the globe, so there is no doubt that we can help you can find the perfect coverage for your particular needs and daily business operations. To learn more about how we can help you with your business insurance needs or to get your business policies started, request a free BOP quote online or call (561) 820-8737 today. We will help you get your coverage started right away.