Homeowners Insurance Parkland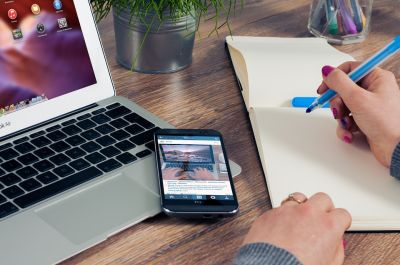 Finding homeowners insurance ended up being hassle-free thanks to Direct Insurance Network. Before I knew it, I had the best plan for my needs. - Rick B., Parkland
When it comes to buying the right home insurance in Parkland, Florida, you should deal with an experienced homeowners insurance agent that will take the necessary time to guide you through the insurance selection and buying process. You want an insurance agent who is willing to go a step above and beyond to ensure your family gets the right coverage. Often, an individual's home is his or her most valuable asset. But, remember, your home faces many risks. It will come up against storms, hail, floods, hurricanes, fires, and other natural disasters. Because the risk is real, you must make certain you are covered with dependable Parkland home insurance coverage.

Direct Insurance Network is partnered with several of the leading home insurance companies that serve Florida, so we can offer our clients a variety of options that are sure to meet the needs of everyone. We will find you the right home insurance coverage at reasonable prices, so you will be able to rest easy knowing that your home is properly protected. At Direct Insurance Network, we take pride in offering various coverages from different insurers so we can better serve Parkland homeowners.
Parkland homeowners insurance plans differ significantly, so it is necessary to comprehend your specific needs and choose the plan to best suit the kind of home and needs you have. Many details about your home policy depend on your specific address, any collectibles or antiques, your home's contents, the value of your home, and any safety features you have, such as an alarm system or sprinklers.

With our comprehensive Parkland homeowners insurance coverage options, you can rest assured you have your home properly protected should the unforeseen occur. We will help you create a comprehensive Parkland homeowners insurance coverage plan that includes all the necessary protection, including liability protection, so you are protected should someone be hurt on your land.
Our team here consists of some of the most experienced homeowners insurance specialists. We will create a thoroughly personalized Parkland home insurance package to ensure your financial needs are taken care of and that any risks have been addressed. We have partnered with many of the better-established home insurance providers serving the Parkland area, so you know we can find you the best possible coverage at reasonable prices. Our Parkland home insurance agents will take the time to understand what you need. We carefully compare the coverage and rates. We want to make certain you don't have major coverage gaps that can lead to issues.
Various Parkland Home Insurance Options
Parkland, Florida, home insurance plans differ. We have a team of Parkland home insurance agents who are very knowledgeable about such coverage, so they can determine what kinds of coverage your home needs to protect your assets, your home, and your finances to the highest possible level.
We have various coverage options available through Parkland home insurance providers:
Coverage for property
Coverage for personal property
Liability coverage
Medical costs
Living expenses
More Parkland home insurance coverage options are also out there, including flood, umbrella coverage, earthquake, electronics, and collectibles coverage. Our dedicated agents at Direct Insurance Network will guide you through your Parkland homeowners insurance choices. Call us at (561) 820-8737 to learn more or to schedule an appointment.