Boca Raton & Palm Beach Flood Insurance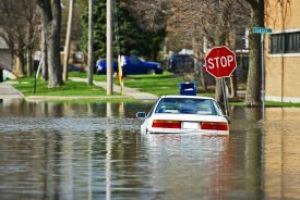 I expected that the process of finding flood insurance would be a hassle, but directinsurancenetwork.com made it so simple!.
- Vivianne G., Boca Raton
For residents of Boca Raton and Palm Beach County, flood insurance is a necessity. Flood damage can be catastrophic, and sadly, the majority of flood losses are not covered by standard homeowners insurance. Moreover, regardless of what you may have heard, you cannot rely entirely on the federal government to aid you should in the face of flood devastation. You have to ensure you are protected from any losses you might incur from flooding. Here at Direct Insurance Network, you can count on getting the right flood insurance for your situation.
Your standard Boca Raton and Palm Beach County flood insurance policy can be applicable to homes, condos, mobile homes, businesses and rentals that are located in flood zone areas. The specifics of your flood insurance vary depending on your flood zone risk. The higher the risk, of course, the higher your insurance premiums. Our agents are experienced in all kinds of insurance, including flood coverage throughout Palm Beach County. We can help you choose the right policy for your situation, so you can make sure you are properly covered if disaster strikes your home or business.
Here at Direct Insurance Network, we provide a variety of flood insurance coverage solutions:
Replacement costs
Building repair and damages
Contents replacement
In addition, we have a variety of different coverage options available to meet your needs. We offer standard flood insurance coverage as well as optional excess flood coverage all at affordable rates. When it comes to flood insurance, you can count on the team here at Direct Insurance Network to get you hooked up with the right kind of coverage and with a leading insurance company. We promise affordability, quality, and service when you let us handle your insurance needs. With a network of the leading insurers, you can rest assured that you will get the coverage that you need and want.

Flood coverage Insurance in Boca Raton & Palm Beach
Structure coverage is designed to protect the building, which in this case would be your home or business. This coverage also covers the costs affiliated with any appliances or additional belongings or items that are considered to be part of your property. These additional belongings might include heat pumps, air conditioners, refrigerators, dishwashers, stoves, televisions, and cabinets. You should also carefully consider coverage for your personal property, which includes furniture, jewelry, collectibles, and clothing.
When it comes to flood insurance in Boca Raton and Palm Beach County, you can count on the team here at Direct Insurance Network. We provide flood insurance in Boca Raton, Lake Worth, Boynton Beach, Delray Beach, Wellington and West Palm Beach as well as all other Palm Beach County communities. When it comes to flood insurance in Palm Peach, you can trust Direct Insurance Network to take care of you.
Flood insurance policies offer various coverage options and you cannot get accurate pricing through an online quote. Contact a member of our experienced insurance agents at (561) 820-8737 to get a quote or for additional information about Palm Beach flood insurance policies. If you prefer, complete the online contact form and we will call you back to help you with your insurance needs. Let us put our decades of insurance to work for you.