Home Insurance Orlando | Homeowners Insurance Orlando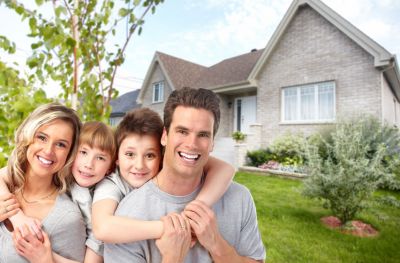 SERVING THE ENTIRE STATE OF FLORIDA WITH COMPETITIVE QUOTES, SUPERIOR POLICIES AND UNSURPASSED CUSTOMER SERVICE.
After shopping around for home insurance in Orlando, Direct Insurance Network was able to beat out all the other companies by offering us a plan with lower rates and better coverage. They also educated us on what was important and what pitfalls to avoid. If you are looking for homeowners insurance in Orlando, we highly recommend Direct Insurance Network! - The Gordon Family, Orlando Florida
You house is your sanctuary.
We understand that for homeowners in Orlando, Florida, the costs can be high and expenses come frequently.
Due to weather and natural circumstances, you likely end up paying more in home repair than those in other states.
While that is a normal consequence of living in the climate and location that you do, the other threats and risks to your home don't have to be.
Orlando house insurance doesn't have to be a huge expense or something that you detest thinking of.
We offer home insurance Orlando solutions that are not only cost effective but all encompassing.
Our home insurance Orlando options range for properties of all shapes and sizes.
While a number of companies will refuse to write policies in the state of Florida due to our uncertain weather conditions, we are able to provide you with a quality policy that protects you and your family from the threat of theft.
If anything from your home is damaged in a natural related event, or forbid, a robbery, our policies are designed to ensure that you are completely in charge. We know that your personal belongings mean a lot to you- rightly so.
Our homeowners insurance Orlando agency is standing by to educate you and provide you with all the viable options that would be beneficial for you.

Homeowners Insurance Orlando
When you initiate a homeowners insurance Orlando policy with Direct Insurance Network, our home insurance Orlando team is quick to ask you the mandatory questions we need to know to find the best plan that will save you the most money.
We know that managing a mortgage is already a costly expense.
We can find you the best Orlando house insurance rate and help you roll the expense into escrow without you having to worry about an additional payment monthly. In most cases, this is an option that we have availability to access and which benefits you.
With accessibility to the best rates in Orlando, our homeowners' policies provide the highest quality of service and protection for your family home.
Contact us today to discuss the place that you call "home."
With the changes in the laws surrounding liability with homeowners, it's crucial to ensure that you and your assets are protected by homeowners insurance.
Contact Direct Insurance Network immediately in order to discuss with our home insurance Orlando professionals the benefit to having insurance for your home in Orlando.
We have an expert home insurance Orlando staff that works as an agency for multiple partners which offer competitive rates in multiple areas.
With the homeowners insurance Orlando protection that you have, you will have peace of mind about your personal belongings. You'll also feel comfortable hosting guests in your home without the Orlando house insurance worries that come naturally along with it.
We're here to help you. Orlando is a special city for us and our home insurance here beats the rest.
We are an Orlando insurance broker with ability to provide you with cheap health insurance Orlando FL, general liability insurance Orlando, medical insurance in Orlando FL, medicare supplements Orlando and supplemental health care in Orlando FL. Also be sure to check out our cheap car insurance in Orlando, condo insurance Orlando, homeowners insurance Orlando or property insurance Orlando.