Boca Raton & Palm Beach County Directors & Officers Insurance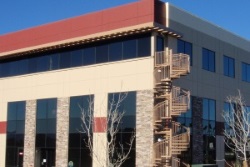 Great customer service and great options for directors & officers insurance!
- Matt C., Boca Raton
When lawsuits are brought against directors, officers or board members of your organization or company you want to be prepared, which can be done with Boca Raton or Palm Beach County Directors & Officers Insurance (D&O). This type of liability will give everyone listed above the protection from future lawsuits while performing their normal tasks and duties.
D&O Insurance in Boca Raton & Palm Beach County

This particular type of insurance can be written to cover the officers and directors for privately held firms, for profit organizations or businesses, educational institutions and even established nonprofit organizations. The D&O Insurance helps to cover things such as omissions liability insurance and management errors. The coverage helps to protect personal assets and almost the chosen path for larger corporations and organizations. With Direct Insurance Network you will be given all of the pros and cons for this particular insurance to help make an informed decision. Some of the risks that one must consider before going forth with the D&O Insurance are as follows:
- Restitution
- Attorney Fees
- Legal Fees
- Civil Penalties
- Any and all associated costs for extradition proceedings
- Bondsman Costs
With more and more law suits taking place especially in the business world, it's imperative that you take the necessary steps to put protection in place for your board members, directors and any and all officers. When choosing to have a business relationship with certain companies or organizations you may be required to have Boca Raton or Palm Beach County D & O Insurance.
The Costs Associated With D&O Insurance
When it comes to cost there are many factors that will come into play determining the overall cost. This may include the deductibles but on average it can cost from roughly $50 to just over $100 per year for each member that is insured. As with most insurance you will have the option to pay a higher deductible which often gives a lower premium so that is also something to consider when choosing what route to go. If you do choose to go with a lower premium this will allow you to choose to enforce the policy when facing a lawsuit.
Typically D&O Insurance is by the business or organization itself, even when it may only benefit their officers and directors. Many companies are choosing to do this to help gain the interest of new directors and retaining their current ones. The allure of extra protection can be enticing to new potential workers so this something else that you may want to consider.
There are many things to consider when it comes to D&O Insurance so with Direct Insurance Network we can advise you on your rights, options and costs associated with this type of insurance. Contact us to find out what we can do for your company and or organization.