Boca Raton & Palm Beach County Professional Liability Insurance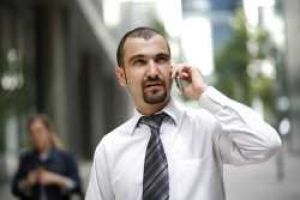 Professional Liability Insurance (PLI) is a liability insurance that is a necessity for businesses in the consulting or service industry to protect themselves. A negligence claim against a business can be very damaging. If there are monetary damages awarded in the claim, it can be catastrophic to a growing business. It is important to ensure you have the right protection to properly cover you and your business should such a situation arise. Without the proper Boca Raton or Palm Beach County errors and omissions coverage, your business could potentially be destroyed by a single lawsuit. Even if the court doesn't rule against you, the legal fees alone can be devastating for a business.
Kinds of Coverage
Professional liability insurance is sometimes also referred to as professional indemnity insurance or errors and omissions (E&O). There are several different kinds of insurance coverages for small businesses through professional liability insurance. Here are a few of the options:
Actual or alleged negligence - This coverage protects a business from actual or alleged errors and omissions in the duty of providing professional services. This means that the business might give incorrect advice, fail to deliver a service, or there could be an omission.
Defense Costs - Covers the cost of legal defense when a covered claim has been reported.
Personal injury - This coverage protects small businesses from claims for slander and libel if these were committed during your professional services.
Copyright infringement - If you are sued for copyright infringement, you can have coverage for pertinent damages or claims expenses.

How the Cost of Your Personal Liability Policy is Determined
There are several things taken into consideration when the cost of your professional liability policy is being calculated. Areas of particular interest are:
•Your kind of business
•Your business location
•The coverage limits selected
•Your number of employees
A company that has dozens of employees has a higher level of exposure, so its cost for insurance coverage is usually much more than the same coverage for a small business with only a handful of employees. Also, the kind of work you do comes into play. As an example, a copywriting firm might be accused of copyright infringement while a construction company most likely wouldn't encounter those kinds of accusations.
Coverage You Can Trust
Regardless of whether you have two employees or hundreds on your team, the agents at Direct Insurance Network can make sure you have the Boca Raton and Palm Beach County professional liability coverage that you need to protect your business. We can come up with numerous options that match your needs and help you determine which policy best matches up and will serve you best. While we serve all of Palm Beach County, some of the communities we serve include West Palm Beach, Boca Raton, Delray Beach, Boynton Beach, Lake Worth, Lantana, Palm Beach Gardens, Wellington, Jupiter and more. Call us today to get your free estimate and to learn how you can benefit from errors and omissions coverage.