Florida General Liability Insurance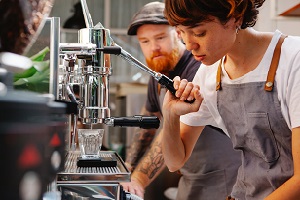 All businesses need to properly protect themselves from liability that might arise due to the occurrence of accidents and/or injuries on business grounds. General liability insurance coverage can protect you, your Florida business, and your business assets from any unexpected expenses that might result from injuries or accidents.
When it comes to General Liability plans, there are various options available. At Direct Insurance Network, we're with you every step of the way to help you find the plan that is perfect for your needs and budget. Should a lawsuit arise, don't' worry, we'll help you find the perfect liability insurance plan to protect you.
Some businesses in Florida are more likely to experience accidents or injuries, so allowing our agents to perform a review of your business will greatly aid us in helping you with selecting the best general liability policy for your business needs.
Liability Coverage for Florida Businesses
Florida general liability insurance, in addition to your property and workers' compensation coverage, protects your business if you end up being sued for a personal injury claim or for property damage. A typical general liability policy covers accidents or damage that occurs onsite at your business or as a result of clients using goods or services that have been sold by your company. In addition, your insurance coverages can be customized to take care of any additional expenses, such as attorney fees or court costs.
If you are already insured but don't have general liability coverage, you probably don't have enough protection. You never know when a claim might max out your other coverage, and in that event, you would then find yourself struggling to cover the costs out of pocket. You could lose your business, your home, and everything that you have worked hard to get. Don't risk losing it all. General liability is very affordable, and you might find that you can't afford to go without it any longer.
We Provide Insurance Coverage Throughout Florida
Our experienced insurance agents can help you through the entire process. We will walk you through all aspects of your general liability insurance package so you can select the right products. We want to give you the best policy available for your individual needs. We will help you create and then create a specialized plan that works for your business.
We help businesses in Boca Raton, Boynton Beach, Delray Beach, Highland Beach, Jupiter, Fort Lauderdale, Fort Myers, Clearwater, Orlando, Daytona Beach, Hialeah, Miami, Gainesville, Atlantic Beach, Cape Canaveral, Cocoa Beach, Eagle Lake, Holmes Beach, Jacksonville, Ocala, Fort Walton Beach, Melbourne, St. Pete Beach, Key Biscayne, Lakeland, Miramar, Ormond Beach, Okeechobee, St. Augustine, and Palm Beach areas as well as rest of Florida.
Now is the time to make the switch. Connect with team at Direct Insurance Network today. To talk to an agent about Florida general liability insurance coverage and to get the answers you need to make decisions, call us at (561) 820-8737 or complete the online contact form.