Auto Insurance Palm Beach / West Palm Beach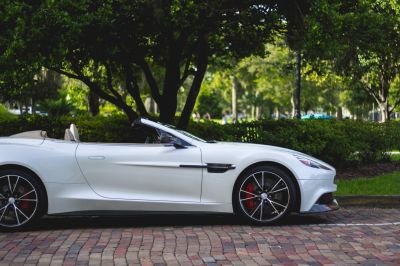 100% satisfied with the car insurance I got thru Direct Insurance Network. Thank you! - Bart G., Palm Beach
In the State of Florida, you are required to maintain proper auto insurance coverage on your vehicles. If you are looking for quality car insurance options in Aberdeen, Boynton Beach, Lake Worth, Palm Beach, West Palm Beach, and Haverhill, Florida, you can rely on Direct Insurance Network. Direct Insurance Network has an agreement with a variety of high-quality insurance companies that offer a selection of affordable auto insurance products to meet the needs of all drivers.
We take the time to understand your auto coverage needs, your family situation, and your vehicles. Our agents will then work with you to narrow down the best options for your specific situation, so you can ensure you choose the best coverage to protect your assets. Most of these insurers offer a variety of discounts, so we can help you get the best possible price along with the best possible coverage.
Determining the Ideal Auto Insurance Options

Whether you live in Boynton Beach, Aberdeen, Palm Beach, Lake Worth, Haverhill, or West Palm Beach, we will need to gather some information. You will need to consider what kinds of coverage you want. Here are some things you will need to think about when purchasing Florida auto insurance coverage:
If you only want liability coverage, or if you want to buy collision and comprehensive coverage as well to offer added protection
How much you can afford to pay if there is a claim, so your deductible can be set
Setting your limits of liability
Depending on the insurance company you choose and the auto policy you buy, there may be the opportunity to add optional coverages, such as roadside assistance or towing. Determining the right auto insurance coverage for your needs can be confusing, but we have experienced agents who will take the time to go over all these options and help you understand all the options available to you and how to create the best car insurance package for your needs.
What are Your Coverage Options in Aberdeen, Boynton Beach, Palm Beach, Lake Worth, Haverhill, or West Palm Beach?
When it comes to choosing the right insurance coverage in Aberdeen, Boynton Beach, Haverhill, Lake Worth, Palm Beach, or West Palm Beach, our agents will go over all the coverage options. Here are some of the different coverages you might want to consider:
Collision and Comprehensive Coverage – This kind of coverage pays for any damages your vehicle sustains. You can choose to purchase just collision coverage or both collision and comprehensive coverages. If you have your vehicle financed, the lender will probably require both coverages.
Collision coverage pays for the damages suffered by your car during an accident while comprehensive coverage will make sure your car has protection from all other kinds of physical damage, such as flood, theft, fire, or vandalism.