Homeowners Insurance Ft. Myers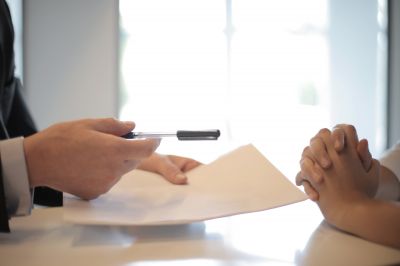 SERVING THE ENTIRE STATE OF FLORIDA WITH COMPETITIVE QUOTES, SUPERIOR POLICIES AND UNSURPASSED CUSTOMER SERVICE.
We are recommending DIN to all our friends and family for homeowners insurance - Larry F., Ft. Myers FL
Homeowners Insurance Ft. Myers Policies and Options
There are several types of homeowners insurance in Ft. Myers, FL. Dwelling insurance is the first, and it covers your home's physical components in what is called Dwelling Insurance. A homeowners insurance Ft. Myers coverage is designed to provide protection mishaps including hail damage, wind damage, fire, theft, collapse, and defacement. Keep in mind though: homeowners insurance in Ft. Myers may not provide coverage from structural destruction caused by earthquakes, floods, or hurricanes.
Homeowners insurance Ft. Myers policies can cover the belongings inside your house in what is called personal property insurance. Personal property insurance is a plan that covers everything from your electronics to your clothing and upholstery. It may also extend to certain valuable possessions that are misplaced or stolen while you were away from home.
Liability insurance is another component when you're looking for homeowners insurance in Ft. Myers. It is an essential Florida homeowners insurance plan as it caters to injury or damage caused by the things listed on the insurance policy, including pets. This policy also covers supplementary living costs, like hotel and restaurant costs in situations when your house becomes unlivable.
Usually, there are three levels of coverage for homeowners insurance Ft. Myers coverage:
Actual cash value
Replacement value
Extended replacement value
Actual cash value
Actual cash value covers the cost of the home and the value of your possessions after depreciation evaluations. Depreciation considers how much your belongings are currently worth and not how much you paid for them.
Replacement value
Replacement value plans provide coverage for the actual cash value of your home and possessions without depreciation deductions to enable you to renovate and refurbish your home up to bring it to a like-new state.
Extended replacement value
This is the most all-encompassing, inflation-buffer that pays for the renovation costs, even if it's more than your policy cap. Some insurance providers offer extended replacement, giving you more coverage than you purchased. However, it is not entirely limitless as the insurer may only go 20% to 25% beyond the limit.
Expert brokers advise that it's always a great idea to get coverage for more than the house is worth due to fluctuations in the market.

Getting a homeowners insurance in Ft. Myers
To secure a homeowners insurance in Ft. Myers, FL, you will need personal identification information and financial records. Our brokers at Direct Insurance Network will ask you to provide crucial details about the home you wish to insure, such as when it was built, and the level of renovations and refurbishing it has undergone.
Do homeowners insurance Ft. Myers policies provide coverage for hurricanes?
In many instances, basic Ft. Myers insurance plans do not offer coverage for hurricane devastation. Talk to the experts at DIN if you already have as you may need to purchase additional policy imminently.
Navigate your homeowners insurance in Ft. Myers options with ease
At Direct Insurance Network, we are dedicated to providing winning solutions to our clients who require protection for their property. Contact us today to learn your eligibility, enrollment and coverage options. Call us today to get started.