Auto Insurance Delray Beach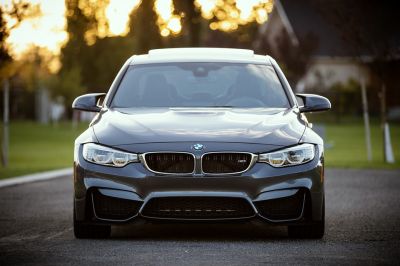 I needed a good deal on auto insurance, and that is exactly what I got! - Brett B., Delray Beach
In Florida, if you own a vehicle, state laws require you to have auto insurance. When it comes to getting the right auto insurance coverage in Delray Beach, you can count on Direct Insurance Network, and our team of well-trained auto insurance agents, to make sure you have the right coverage for your specific needs. We network with several different insurance companies, which allows us to offer our clients the best selection of auto insurance policies at affordable pricing. Most insurance companies offer client discounts. If you meet the requirements for any discounts, the coverage rates will be less.
As a resident of Delray Beach looking for car insurance quotes, you should carefully review a few things:
If you would like to add comprehensive and collision protection on top of your liability coverage.
How much you can pay out of pocket in the event of a claim (your deductible).
Your liability limits, such as property damage and personal injury coverage amounts.
Depending on your Delray Beach car insurance policy, you might have the chance to choose some beneficial optional coverage, such as towing or roadside assistance. Choosing the right car insurance coverage might seem overwhelming, but when you work with an experienced agent from Direct Insurance Network, you will have the foundation you need to choose wisely.
Our team will help you understand your coverage options, so you can decide what coverage and coverage amounts meet your specific needs. Florida auto insurance policies are difficult to understand, but our experienced agents at Direct Insurance Network will guide you through the process and ensure you get the right policy for your personal needs, making the process much more efficient. For auto insurance in Delray Beach, Florida, you can count on Direct Insurance Network.

Looking Closely at Delray Beach Car Insurance Coverage
There are several different kinds of car insurance coverage available. Here is a look at your choices to better inform you when you first talk with our Delray Beach car insurance agent.
Collision and comprehensive coverage will cover the costs of damages suffered by your vehicle. You can buy either one kind of these coverages, or you can opt for both kinds of coverage. If your vehicle is financed, your lien holder will most likely require you to maintain both kinds of auto insurance coverage.
Collision coverage will take care of your vehicle's damage in an accident. Comprehensive will ensure your vehicle is properly protected against other kinds of damage it might suffer, such as fire, vandalism, theft, flood, or hail. Both comprehensive and collision coverage usually require a deductible. A deductible is your out-of-pocket costs for repairs when you file a claim. Deductibles range from $100 to $1,000. The insurer covers cost in excess of the deductible.
Liability coverage is required by law. Liability coverage takes care of the costs pertaining to any injuries and property damages others suffer if you are at-fault for a crash. Medical payments coverage will pay medical costs up to a specified amount for you and your passengers in the event of a car accident, regardless of who is at fault for the crash.
Underinsured/uninsured car insurance coverage takes care of your damages in the event you are injured in an accident with an uninsured driver who is either not covered by insurance or who lacks adequate coverage to take care of your costs.
Personal injury protection (PIP) is required in some states. This is also called no-fault coverage. This coverage takes care of any rehabilitative and medical expenses, replacement services, and funeral expenses. If you suffer injuries that cause you to miss work, it will cover your loss of income. There are optional insurance coverages available as well, such as towing, rental reimbursement, and roadside assistance, which may be beneficial to drivers.
To learn more about Delray Beach auto insurance coverage, call Direct Insurance Network at (561) 820-8737 today.