Car / Auto Insurance in Boca Raton and Palm Beach County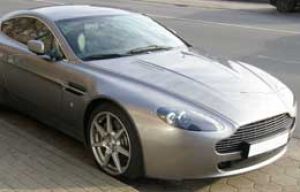 Direct Insurance Network helped me get a great deal on auto insurance, and I have since referred my sister to them. They took great care of her as well! - Dina G., Boca Raton
Every vehicle with four or more wheels is required to maintain auto insurance in the state of Florida. And when it comes to car insurance in Boca Raton, Palm Beach County or anywhere else in the "Sunshine State," you can entrust Direct Insurance Network with all your insurance needs. We represent a variety of insurance companies that offer a wide selection of auto insurance products that are reasonably-priced. If you qualify for our available discounts, your price drops even more.
Let's say you live in Boca Raton and are seeking quotes for car insurance in Boca Raton or West Palm Beach. You are typically asked to consider the following:
Adding collision and comprehensive coverage in addition to your liability coverage
Setting your deductible (how much you're able to pay out of pocket)
Choosing liability limits (E.g. property damage)
Also, depending on the auto policy, you may also be given the option to add optional coverage, such as roadside assistance. All of these options can be a lot to take in, but our experienced team is here to help you understand what kinds of coverage we offer and how to determine what coverage amounts are right for you. Auto insurance policies can be complicated. Let us guide you through the process and help you get the right policy for your personal situation. When it comes to auto insurance in Boca Raton and Palm Beach County, you can trust Direct Insurance Network.

Coverage Options for Palm Beach Car Insurance
Collision and Comprehensive Coverage
Collision and comprehensive (other than collision) coverage will pay for damages that your automobile suffers. You can buy either one of these coverages or both for each of your vehicles. If you still owe for your vehicle, the lien holder will most likely require that you have both kinds of this coverage.
Now, to summarize how these different kinds of coverage work:
Collision coverage takes care of damage incurred to your vehicle during an accident; comprehensive insures your vehicle against all other kinds of physical damage it suffers, such as vandalism, fire, theft, or flood.
Collision and comprehensive coverage usually include a deductible, which is what you will pay out of pocket if your vehicle suffers damage. Your deductible can vary from $100 to $1,000. Your insurance company will cover the costs in excess of the deductible.
Liability Coverage
Your standard liability coverage, which is required by law, will cover the injuries and property damage incurred by other people if you are at-fault for a car accident.
Medical Payments
Your medical payments coverage will pay medical costs up to a specified amount for you and your passengers if you are hurt in a car accident, regardless of who is to blame for the crash. If you and your passengers all have good health insurance coverage, then this optional insurance might not be necessary.
Personal Injury Protection
In some states, you are required to purchase no-fault coverage, which is also personal injury protection. This coverage takes care of rehabilitative and medical costs, replacement services and funeral costs. If you suffer injuries that leave you unable to work after an auto accident, it will pay you for loss of income.
Uninsured/Underinsured Motorist Coverage
If you are injured in an accident where the at-fault driver is uninsured or they don't have enough liability coverage to take care of your injuries, uninsured/underinsured motorist coverage will help cover the costs involved. If you are involved in a crash with a hit-and-run driver this coverage also comes into play.
Optional Coverage
Special or optional coverage you might want to consider includes towing, rental reimbursement, or roadside assistance. While none of these options are required, many drivers benefit from them.
To learn more about auto insurance in Boca Raton and other Palm Beach County cities, call Direct Insurance Network at (561) 820-8737 to request a free quote. We have professional car insurance agents in Boca Raton, Boynton Beach, Delray Beach, Jupiter, Ft Myers, Naples, Parkland, St Petersburg, Tampa, Wellington and all across Palm Beach County.