Auto Insurance in Asheville, NC: Facets You Need to Consider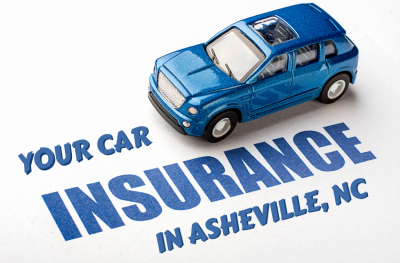 Whether you are a seasoned or new driver, your motoring experience has to be complemented with an auto insurance policy. Besides complying with legal requirements, protecting yourself and your loved ones from unprecedented occurrences on the roads is prudent. At Direct Insurance Network, we have availed a wide array of auto insurance products at affordable and discounted cost. We are an independent insurance agency situated in Boca Raton, Florida, and cover various regions, including Michigan, North Carolina, Maryland, New Jersey, and Virginia.
Getting Started
Our auto insurance company provides financial protection against theft, damages, accidents, and other perils. If you have several insurance needs, bundling policies with our company can result in huge discounts. Some of the critical coverage options that we provide for auto insurance include:
1. Liability Coverage
At Direct Insurance Network, we protect you from any financial consequences of causing injuries or damage to other motorists while driving. This policy covers bodily injury liability, which includes medical expenses, pain compensation, and legal fees. The policy also covers property damage liability on repairs to other vehicles or property.
2. Personal Injury Protection (PIP)
This policy covers medical expenses and related costs for you and your loved ones in case of an accident. It covers medical treatments, replacement services, and even funeral expenses, despite the motorist who is at fault.
3. Uninsured/Underinsured Motorist Coverage
In case you collide with a motorist who has no insurance coverage or doesn't have enough liability coverage to pay for your damages and medical expenses, we provide this policy. Additionally, this policy comes in handy in a hit-and-run scenario.
4. Collision and Comprehensive Coverage
Collision coverage is viable when your vehicle collides with another object, regardless of fault. It covers the costs incurred for the repair or replacement of your car. On the other hand, comprehensive coverage goes beyond collisions, protecting your vehicle from theft, vandalism, natural disasters, and animal collisions.
5. Special Coverage
Accidents happen when you least anticipate them. While you might not require special coverage, we offer services like towing, roadside assistance and rental reimbursements. These services can come in handy after an accident.
What to Consider While Requesting Your Quote
Determining the ideal auto insurance policies can be debilitating. However, our specialists guide you through our coverage and enable you to choose the amount of premium suitable for your policy. We also guide you on intricate policies crucial for your motoring experience. Some of the aspects we guide you on while requesting your quote include the following:
Liability limits
Suitable deductibles or amounts you can raise from your pocket
The Eligibility of collision and comprehensive coverage besides liability coverage
Drive Securely and Save Big!
If you are a resident of Asheville, North Carolina, looking for an ideal auto insurance company, we are here to help. At Direct Insurance Network, we provide vehicle insurance policies tailored to your preferences. We ensure you have access to adjustable premiums and coverage plans with bundling discounts. Additionally, we provide you with an online platform that's easy to navigate while requesting a quote. You can get your preferred auto insurance policy with us by visiting our official website today!