Wellington Auto Insurance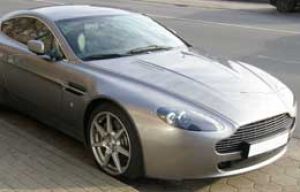 Direct Insurance Network helped me get a great deal on auto insurance, and I have since referred my sister to them. They took great care of her as well! - Dina G., Wellington
Do You Have the Proper Wellington Auto Insurance?
Get piece of mind! Wellington requires owners of all vehicles with four or more wheels to maintain auto insurance. At Direct Insurance Network, we are experts at helping you navigate through the complexities of Wellington auto insurance in order to determine the individual needs of you and your family. We pride ourselves in offering top-notch customer service and finding you a personalized insurance solution at the best price.
Why Do You Need Automobile Insurance in Wellington?
Automobile insurance, in fact all insurance, is all about protecting yourself and your hard earned assets. With proper auto insurance wellington, not only is your vehicle covered, but so are you and your passengers. Further, proper auto insurance can shield you from potential accident costs incurred by property damages, loss of income, medical bills for you and your passengers, lawsuits, and legal bills from an accident.
What Happens if You Don't Have Auto Insurance Wellington?
It's the law! If you do not have auto insurance Wellington, on just your first offense, you risk suspension of your driver's license, plates, and registration for up to three years. This will make it quite inconvenient when you need to go places like to work, to see family or friends, and of course, when you want to go to our beautiful beaches. If this happens, you will be required to pay costly re-instatement fees. Further, in cases of an accident, even though Florida is a no-fault state, you could still be held responsible for your medical bills and those you injure. All this, can quickly end up being more costly than monthly automobile insurance. Driving without proper Wellington auto insurance is just not worth the risk. With a quick call to Direct Insurance Network, you will find that automobile insurance is more affordable than you think.

What Types of Auto Insurance are Available?
There are a variety of types of automobile insurance available. Below you will find a brief summary. Should you need more information about any of them, an expert agent at Direct Insurance Network is here to gladly discuss them with you in more detail.
Automobile insurance coverage options:
Property Damage Liability: This is required by Florida law. It covers property damage incurred by others if you are at-fault for an automobile accident.
Collision and Comprehensive: This covers damages to your automobile. Collision covers damage from an accident. Comprehensive covers all other damages such as fire, theft, flood or vandalism. Deductibles (out-of-pocket costs) range from $100 to $1000.
Medical Payments: This pays medical costs for you and your passengers, regardless of who is to blame.
Personal Injury Protection: This covers rehabilitative and medical costs, replacement services and funeral costs. It also provides for loss of income in cases if you are unable to work.
Uninsured/Underinsured Motorist Coverage: This helps cover costs for hit-and-run drivers and when at-fault drivers are either uninsured or underinsured.
Special or Optional Coverage: This covers towing, rental reimbursement and/or roadside assistance.
Motorcycle Insurance: A policy specifically for motorcycles, as they are not covered under auto insurance.
Why choose Direct Insurance Network?
You will want to pick an agency that is knowledgeable about insurance, coverage needs, and puts the customer first. Direct Insurance Network does just that! Our professional agents have served hundreds of local, happy customers over the past six years. We take pride in top-notch customer service and provide the best coverage at affordable prices. We are able to do this because we have established relationships with many different top-rated insurance companies. We also offer a variety of types of insurance allowing us to offer bundle discounts.
Further, at Direct Insurance Network, we do things a bit different. We work for you, not the insurance company. We are your liaison, here to educate you about insurance and, in the event of a claim, represent you. Our #1 goal is to provide a positive experience for you, the customer. We guarantee satisfaction. Don't believe us? Check out what our current customers are saying. Our agency is rated a perfect five stars on Google*.
Get piece of mind and make sure that you have the proper automobile insurance. Contact an expert today at Direct Insurance Network!