Boca Raton & Palm Beach County Health Insurance Coverage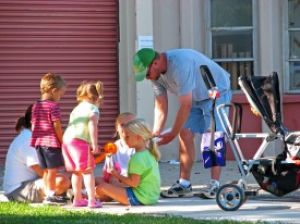 SERVING THE ENTIRE STATE OF FLORIDA WITH COMPETITIVE QUOTES, SUPERIOR POLICIES AND UNSURPASSED CUSTOMER SERVICE.
I can't believe how much I'm saving now on my health insurance compared to before! Thank you! - Jerrod P., Boca Raton
Health insurance in Boca Raton and Palm Beach is a necessity in this day and age. There are so many options today, and the laws are constantly changing. In particular, Palm Beach County health insurance is changing significantly, so you have to work with an experienced health insurance agent to make sure you have the coverage that you need. Moreover, the cost of healthcare is on the rise, so you cannot afford to take chances and not have the right coverage for you and your family, which ensures access to the healthcare services that you need. Sadly, a single accident or illness can cause financial ruin, so you have to make sure you have the coverage that you need.
If you work for an employer that doesn't offer a health benefits package, you are self-employed, unemployed, retired, or a student, you still need to make sure you are covered. One of our experienced insurance agents can help guide you through the complicated maze of health insurance options to help you find the right Boca Raton and Palm Beach County health insurance plan for your needs at a price that you can afford. The agents at Direct Insurance Network are familiar with the different kinds of health insurance options available.
We will come up with most suitable options for you and your family. While plans can differ considerably, most plans offer medical, surgical, and hospitalization coverage. Many also offer prescription coverage. Some plans might include preventive health care services, such as annual physicals, immunizations, and even dental and vision coverage. When it comes to health insurance in West Palm Beach, Deerfield Beach, Delray Beach, Fort Lauderdale, Highland Beach, Naples, Parkland, St Petersburg, Tampa, Wellington, Ft Myers and Boynton Beach, you can count on Direct Insurance Network to help you come up with the solution that works best for your situation and your family.

Options for Health Insurance in Boca Raton and Palm Beach
There are several different health insurance options that you can choose from in Palm Beach County. Here is a run-down of some of the differences:
•Fee-for-Service is a kind of health plan that pays the medical professional for services provided to the patient. Patients can choose their own doctor, and the claims are either filed by the patient or the health care provider.
•Health Maintenance Organizations (HMO) require that all your health care services go through your primary care provider. To see a specialist or other health care provider, you will need a referral. This approach is designed to result in less paperwork and lower health care expenses.
•Preferred Provider Organizations (PPO) offer more flexibility. You aren't required to have a primary care provider and you can go to any health care provider that you choose as long as they are in your network, so you will have lower out-of-pocket expenses.
•Point-of-Service plans combine qualities of the HMO and PPO plans. The benefit levels might vary but are dependent on whether you get your care in your provider network. HMO plans let you choose your primary care provider and you have to get referrals to specialists. PPO plans will let you seek care outside the network, but you might have higher out-of-pocket expenses.
We provide health insurance throughout Palm Beach County. To learn more about your options, complete the online form or call (561) 820-8737.