South Florida Health Insurance Broker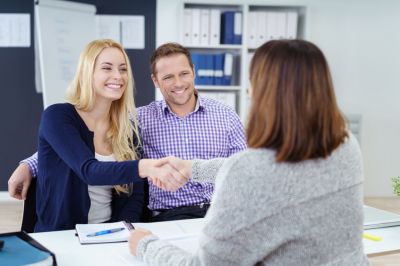 SERVING THE ENTIRE STATE OF FLORIDA WITH COMPETITIVE QUOTES, SUPERIOR POLICIES AND UNSURPASSED CUSTOMER SERVICE.
Direct Insurance is incredible, we highly recommend them for health insurance! - Bryce and Aria G., Florida
Securing the right south Florida health insurance and South Florida health insurance broker is essential in today's complicated world. There are unforeseen circumstances that may force you to seek healthcare services and finding a trustworthy broker that won't give you misleading information can be hard. Many health services are expensive and may leave you and your loved ones into financial distress. But a well-tailored South Florida health insurance broker can provide you all the guidance you need to avoid steep medical expenses.
To create a financial safety net and safeguard yourself from anxiety and stress, you need to get insured through a South Florida health insurance broker. Securing the services of a South Florida health insurance broker, you will have ample access to all the medical benefits and services you need. The broker or agent will run you through all the comprehensive insurance plans that will keep you completely covered for you to enjoy peace of mind. The policies they have on offer are designed to provide holistic coverage on costs accrued during doctor consolation, hospitalization, prescription purchase, rehab, among others.
When searching for health insurance South Florida policies, go for brokers with creditable feedback and background. Ideally, reputable brokers will offer plentiful advice and inform you of plans that are chock-full of benefits.
Everyone can get coverage. So, whether your employer does not provide group insurance coverage or you are retired, self-employed, student, or unemployed, you need to ensure that you receive coverage by purchasing the right individual medical insurance policy from a trusted South Florida health insurance broker.
Plans vary to different degrees, but most health insurance policies feature surgery, hospitalization, medical coverage, immunizations, physicals, routine examinations, oral care, and eye care.

Options That a Health Insurance South Florida Broker Provides
Not all health insurance plans are identical. Expert health insurance South Florida brokers will provide plans to choose from:
HMOs (Health Maintenance Organizations) require their members to access your primary care provider (PCP) to obtain services. Your PCP must redirect you to another healthcare provider to receive services. This ensures that there will be less paperwork and lower healthcare expenses.
Fee-for-service is a South Florida health insurance broker-facilitated policy that covers the medical personnel for services rendered. Members of this policy pick a provider, while claims can be filed by either the patient or the provider.
Preferred Provider Organizations (PPOs) are adjustable plans that do not require a PCP. A member selects any health provider they wish. The only requirement is that they must be in the PPO network. This implies that the member pays less out-of-pocket for medical services.
Point-of-service policies are a combination of the features of both PPO and HMO policies. They provide benefits to varying degrees and depend on whether you receive care from your provider network. You can choose a primary care doctor and provided you are in a circle of doctors within South Florida, you will pay low copayments. There are no deductibles in this policy.

Cost Overview for Policies Provided by Your South Florida Health Insurance Broker
When meeting a South Florida health insurance broker to discuss details of your insurance policy, you will often come across the following terms:
Premium: health insurance premiums are amounts that must be contributed each month to receive coverage. Premiums paid are not reimbursed, even if the policyholder does not use the insurance benefits.
Deductibles: these are additional money that must be paid to the healthcare providers before your insurance provider starts to share the cost of therapy with you.
Coinsurance: this term is an expression of the amount that is paid after you have met your deductible. It essentially involves splitting the bill with your health insurance provider.
Copay: this is the service cost of using any healthcare service rendered. A copay is a fixed amount determined by your insurance policy.
Out-of-pocket: this refers to the amount that must be paid by a member before the insurance provider pays 100% of medical costs due. This includes the money you pay for deductibles, copays, and coinsurance.
If you're shopping around for South Florida health insurance quotes, Direct Insurance Network specialists are standing by to take your call and help you find the most competitive South Florida health insurance policy. Make sure you're only paying for what you need. Call us today to find out more on how you can save money at (800) 310-2743.