Health Insurance Miami, Coral Gables & South Miami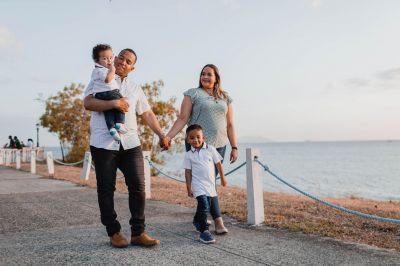 Direct Insurance Network helped me pick the best health insurance in Miami that I could get within my budget. They were great! - Rhonda R., Miami
Despite the health insurance mandate requiring everyone have the proper health insurance coverage, maintaining the right coverage is still a necessity in the current day and age because of the high costs of medical coverage. The laws regarding insurance coverage are ever-changing, and you will need to work with a knowledgeable Miami, South Miami, and Coral Gables insurance agent who will take the time to understand your needs, assess the situation, and help you choose the best Florida health insurance coverage.
If your employer doesn't offer health insurance, or if you are retired, unemployed, self-employed, or a student, you are responsible for ensuring you purchase your own health insurance coverage. Direct Insurance Network works with an extensive network of health insurance providers to ensure we offer the best selection of coverage to all those we serve. We offer quality Florida health insurance options that meet the needs of different clients while providing exceptional levels of coverage at the most affordable rates.

Choosing Quality Health Insurance in South Miami, Miami, and Coral Gables
Navigating the complicated health insurance path can be confusing. Our friendly, experienced insurance agents will lead you through all your options for first-rate Coral Gables health insurance, and we will help you narrow down your options. There are different kinds of plans, different out-of-pocket expenses, and different kinds of coverages, so you need to understand how choosing a Miami health insurance plan will affect your finances and your medical care.
Health insurance plans offer surgical, hospitalization, and medical coverage. Some plans include prescription coverage, which will help pay for your prescription drugs. There are plans that offer preventive healthcare, such as immunizations and annual physicals. Some South Miami health insurance plans include vision and dental coverage. When you are looking for health insurance coverage for either yourself or your family in Coral Gables, Miami, or South Miami, you can depend on the team at Direct Insurance Network to help you find the perfect coverage to suit your specific needs.
Health Insurance Options in Coral Gables, Miami, and South Miami, Florida
Here are some of the Florida health insurance options:
Health Maintenance Organizations (HMO) require all healthcare needs be handled by a primary care provider (PCP). You will need a referral to see another healthcare provider or specialist. HMOs are designed to reduce healthcare costs and paperwork.
Fee-for-Service is a health plan that pays the medical provider for the services provided. This approach allows patients the opportunity to choose their own provider, and the patient or healthcare provider can file the claims.
Preferred Provider Organizations (PPO) are liked because of the flexibility they offer. You don't have to have a PCP. You have the freedom of using any healthcare provider you choose, just so long as they are in the network.
Point-of-Service plans are a combination of PPO and HMO qualities. These offer differing benefit levels but depend on you choosing a provider in your network.
To learn more about your Florida health insurance options in Coral Gables, Miami, or South Miami, call (561) 820-8737.