Business Insurance in Boca Raton All of Palm Beach County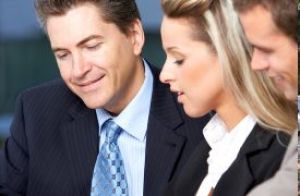 For all my business insurance needs, I wouldn't trust anyone other than Direct Insurance Network to find me the best deals.
- Steve K., Boca Raton
You purchase insurance to make sure your business is properly protected. To ensure that you have the right coverage, you naturally want to deal with a well-known insurance broker who will address your needs. Direct Insurance Network is a reputable broker, based in Boca Raton, Florida with a reputation for taking care of our clients. Whether you are seeking business insurance in Boca Raton or West Palm Beach, when you reach out to us, we promptly and professionally assess your situation to determine your business' needs in regards to insurance coverage. We offer a variety of coverages to address different business insurance needs and ensure that you can properly protect your employees, your company, and all of your assets.
We have a team of experienced insurance agents who will take the time to understand the different challenges that might be faced by your company. We take pride in serving our clients, so we work diligently to understand the obstacles your business and its industry face and any concerns you may have regarding your company's insurance coverage. After enough information has been collected, we accurately and carefully tailor an insurance package that is uniquely designed for your needs and takes care of any risks that your operation might encounter.
We carefully go over any of the potential exposures that your daily operation might have based on its location, your employees, and any goals or plans that you have for your business. At Direct Insurance Network, we pride ourselves in working with the smaller family-owned operations, as well as big corporations, so regardless of your business operation size, or the different kinds of coverage that your business needs, we offer the insurance solutions that meet your needs and take care of all your liabilities.
At Direct Insurance Network, we are proud to work with some of the top-rated insurance companies in the world. We offer this variety of providers to ensure local businesses have the coverage solutions they need right away. Our agents work with global insurance providers to ensure you are protected from all kinds of issues, ranging from natural disasters to liability issues. You should know that when it comes to business insurance in Delray Beach, Boynton Beach, Boca Raton and all over Palm Beach County, Direct Insurance Network will take care of you!

Experts for Business Insurance in Palm Beach County
Our insurance agents have the training and experience necessary to accurately and carefully create a package that is specialized for your particular needs - these plans can include coverage that addresses all of your liability, property and casualty needs. Our team of agents can easily identify any factors that could have an impact on your risks or lead to higher insurance premiums. Direct Insurance Network also offers first-rate consulting and risk management services, so you can protect your business completely and ensure your expenses are controlled.
We offer the gamut of business insurance and services. You can count on us for your bonds, business owners policy, commercial property, contractors, general liability, group health insurance, group vision insurance, landlord insurance, specialty lines, workers' compensation, commercial umbrella insurance, employee benefits, group dental insurance, group life insurance, inland marine insurance, professional liability, builders risk, commercial liability, truck and trucking, and anything else you might need to keep your business properly insured and protected.
We are ready to help and we can do it all. Whether it involves creating a benefits package for your employees, so you can offer both dental and health insurance, or if you need to make sure that your business is thoroughly protected from any liability challenges that could be faced by you in the line of business, you can always depend on us for your insurance coverage. We give you the coverage that you need and get your policy started when you need it.
We take care of clients throughout Palm Beach County. We offer business insurance in Boca Raton, Boynton Beach, Delray Beach, Wellington, Palm Beach Gardens, Lake Worth, Lantana and more.
You can request a free insurance quote online or you can call us today at (561) 820-8737 to discuss your business insurance needs. Our experienced agents will walk you through the entire insurance process, so we can get to know your business and help you make the proper insurance purchases. We will ensure your business is protected from everything life throws at you!