Homeowners Insurance Delray Beach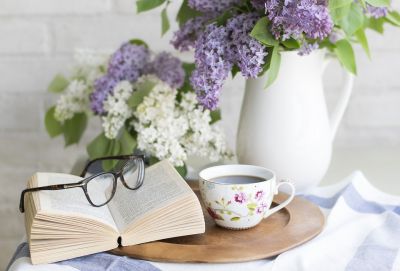 I was shopping around for homeowners insurance online and found Direct Insurance Network. Before I knew it, I had the coverage I wanted and then some! Highly recommended! - Bryan P., Delray Beach
If you are looking for home insurance in Delray Beach, you want to work with an experienced insurance professional who will carefully walk you through the process and make sure you buy the policy to suit your specific needs. Your home is most likely the most expensive purchase you will make. That means it is also your most valuable asset. Because of the risk of storms, floods, hurricanes, fires, vandalism, hurricanes, and natural disaster, it is imperative to make sure you get the best possible coverage with your Beach homeowners insurance.

Here at Direct Insurance Network, we partner with multiple insurance companies, so we have a variety of options available to meet the needs of all our clients. We will find you the best homeowners coverage at the best possible price, so you don't have to wonder if you have the coverage you need when you need it. At Direct Insurance Network, we work with many of the best insurance companies, so that is beneficial to you.
Homeowners insurance plans in Delray Beach can differ significantly, so it is imperative to fully comprehend your specific needs and choose the plan to fulfill those needs. Several policy features depend on your specific address, your collectibles and valuables, the contents of your home, your home's value, any safety features and measures and so forth.

With our comprehensive Delray Beach homeowners insurance coverage, you can rest assured that you have the protection your home needs should there be theft, fire, storm, or other disaster. We will build you a comprehensive Delray Beach homeowners policy that includes liability protection, so you have financial protection if there is an accident on your property.
With a staff consisting of highly skilled homeowners insurance specialists, we can form a personalized insurance package to take care of your financial needs and to address your risks. Because of our partnership with several of the leading home insurance agencies in the Delray Beach area, you can rest assured that we can find you exceptional coverage at the most affordable prices. We ensure there aren't coverage gaps that could wreak havoc on your life later should a claim arise.
Your Delray Beach Home Insurance Options
Not all home insurance plans in Delray Beach, Florida, are the same. We have a team of insurance agents who are very knowledgeable about home insurance coverages, so they can determine which kind of coverage you need to property protect your assets, your home, and your finances.
There are several coverage options available from Delray Beach homeowners insurance companies:
Property coverage to cover damage to property
Personal property coverage that covers damage to contents and personal property
Liability coverage that protects you should a visitor be injured
Medical expenses to cover the costs of medical bills
Living expenses to cover rent while your home is being repaired
Traditional home insurance doesn't cover earthquakes or floods, so you might want to consider those coverage options. You might want to consider coverage for jewelry, collectibles, or electronics as well. The home insurance agents at Direct Insurance Network take the time to get to know you so we can address all your Delray Beach home insurance coverage needs. Call one of our agents today at (561) 820-8737.