Homeowners Insurance Naples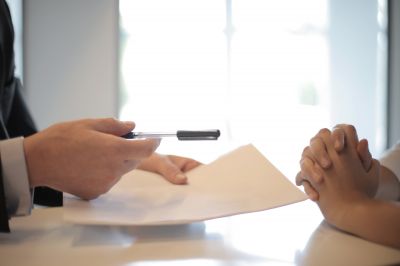 SERVING THE ENTIRE STATE OF FLORIDA WITH COMPETITIVE QUOTES, SUPERIOR POLICIES AND UNSURPASSED CUSTOMER SERVICE.
Direct Insurance Network helped us save money on our homeowners insurance! - Mandy F., Naples, FL.
Securing the right amount of coverage for your home is one of the best decisions that you can make when you are finding a homeowners insurance in Naples. Homeowners insurance of any designation is not a one-size-fits-all affair. But at Direct Insurance Network, we have impressive offers for your convenience.
Common home insurance damage causes necessitating homeowners insurance in Naples
Flood and water damage
Floods occur frequently in Naples due its coastal configuration. After the impact of a major hurricane, storms and hail levels surge to cause widespread flooding and damage. Unfortunately, a standard home insurance does not always protect you from flood damage. Eventually, you need to obtain a well-tailored flood insurance policy to suit your needs.
Wind
Boisterous winds and wind-related damage are not uncommon in Naples, FL. Wind-caused damage can be incredibly expensive, and that is why you should rely on a homeowners insurance in Naples. A homeowners insurance in Naples covers wind damage, protecting homes situated in hurricane hotspots in the city in the process.
Fire
House infernos are common in Naples, Florida. And while firefighters are known to be highly responsive in putting out fires across the city, you should rely on a homeowners insurance in Naples to ensure that your house gets rebuilt when it gets destroyed by fire, tempests, or by inclement weather through dwelling coverage.
Perils that are not covered in a homeowners insurance in Naples include:
Flood destruction: this requires a separate policy
Earthquake: this also needs a separate policy
Mold development and pest infestation
Maintenance damage – including worn out plumbing, electrical networks, air conditioning units, heating units, roofing, etc.
Sewer backflow
Factors a Broker Considers When Finding a Naples Homeowners Insurance
An insurance broker considers several qualities of your home like property age and vacancy type.
Keep in mind that policies are often written for events that are "sudden and accidental," and for processes that have been developing for months or years e.g. a creeping leak that has been left unattended for a long time. If your roof caves in due to old age, and not by storm impact, you may not receive coverage.
There are certain pitfalls you need to avoid in a Naples homeowners insurance plan. Check to see if your policy covers repair works that are actual cash value (ACV) or replacement cost. ACV is usually better. For instance, if your roof was destroyed and needs to be overhauled, the replacement amount will pay for it to be fully renovated less your deductible, whereas ACV will pay the estimated value of your roof at the time of destruction.
With Direct Insurance Network You're in Good Hands
A DIN insurance agent can walk you through all the homeowners insurance in Naples available. Our brokers are forthright with answers ensuring that every step you make towards landing a plan is easy and rewarding. Contact us today to learn your eligibility, enrollment and coverage options. Call us today to get started.