Home Insurance Fort Lauderdale, Pompano & Sunrise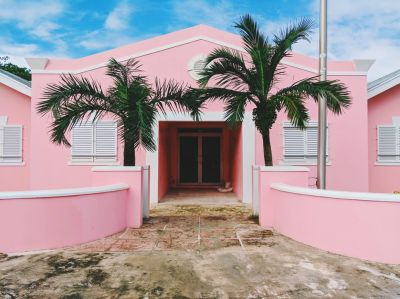 I got the homeowners insurance in Fort Lauderdale that I needed thru Michael and his team. Great work. - Val T., Fort Lauderdale
When you buy a house, you focus on turning it into a home. Besides being where your family lives, it is usually your largest asset and your most expensive purchase. When it comes to ensuring your home is protected, you can count on Direct Insurance Network's team of experienced homeowners' insurance professionals to help you choose the right home insurance coverage. Not all homeowners' insurance is the same, and you need to choose the right insurance company and the right coverage for your specific needs.

You would want to get replacement value coverage on your home. As an example, you may have a home that has a tax appraisal of $100,000, but the cost of rebuilding your home could be $180,000 based on the current costs of building materials. Your home insurance agent will be able to determine the replacement value of your home, so you can make sure you have the right protection for your specific situation. When you buy standard home insurance in Sunrise, Davie, Fort Lauderdale, and Pompano Beach, you will usually create a package, so you can make sure you have the right coverage for your family.

Different Kinds of Homeowners Insurance in Davie, Sunrise, Fort Lauderdale, and Pompano Beach
While many different companies offer home insurance in Pompano Beach, Fort Lauderdale, Sunrise, and Davie, there are also different kinds of coverage to consider. Here are some of the different kinds of coverage available. Most policies package these together, so they can address the multiple needs of the homeowner.
Here are the different kinds of Florida home insurance coverage options:
Liability coverage – which takes care of the claim if an individual suffers personal injury or property damage while on your property
Personal property coverage – which covers your valuables, including electronics, jewelry, and guns because of damage or theft
Medical expenses – which will pay for any medical care for anyone who doesn't reside on your property, but who is hurt while there
Property coverage – this will pay for repairs to your home, garage, or outbuildings after a fire, storm, or other covered disaster
Living expenses – this will help you if your home is a complete loss by covering temporary housing and paying for your costs of food while you are looking for a permanent place to stay
Sometimes you can save money by bundling your home insurance with your auto insurance coverage. You might also want to package personal umbrella coverage, earthquake and flood insurance, and even protection for specific belongings, such as electronics, jewelry, or collectibles.
Make Sure You Have the Right Florida Homeowners Protection
If you already have homeowners' insurance, or if you are just now starting the search to get protection for your new home, Direct Insurance Network works with homeowners throughout Sunrise, Davie, Fort Lauderdale, and Pompano Beach, Florida, to ensure they have the right coverage should disaster strike. Make sure you are ready for whatever comes your way. Call Direct Insurance Network at (561) 820-8737 today.