Life Insurance Orlando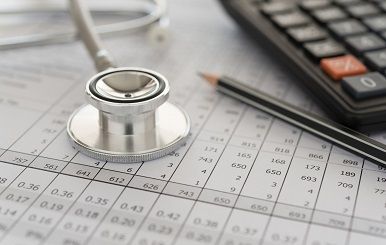 I'm very pleased with the life insurance I bought with the help of Direct Insurance Network. I will be returning when I need to obtain more coverage in the future.- Dennis D., Boca Raton
Life insurance Orlando can help your family in the time of need when you are not present with them or struggling with a life-threatening situation. It helps family members to cover the expenses when you are fighting for life or no more with them. Orlando life insurance has several benefits, but most people struggle to find the right one for them, ending up with more problems.
Opting for the wrong insurance policy can burden you with premiums and loans. This is why, before making the agreement, make sure to take expert advice. Read the article further to get a clear idea of what you need to do when getting life insurance Orlando.
Benefits of Orlando Life Insurance
Here are the primary reasons people opt for Orlando life insurance.
Gives Financial Security
Life insurance's money acts as a cushion and guarantees your family goals do not get impacted after your death.
Protects Your Child's Future
Life insurance Orlando can help you give the best education and life to your children. It can help you fulfill their dreams and life plans.
Provides Loan Amount
Your family can repay your loan or debt after your death without selling an asset or property or figuring out ways to arrange funds.
Offers Retirement Plans
With the help of some best plans provided by Direct Insurance Network, you can plan for a secure retirement.
Gives Tax Benefits
Depending on your state laws, your family may have to pay the estate tax upon getting an inheritance. But they can use life insurance to completely or partially offset this cost.

Option We Offer for the Individual Life insurance Orlando
As we have mentioned, life insurance Orlando can be life-saving for your family when you pass away. It can help them cover your funeral expenses, medical cost, and debt. However, choosing the right life insurance policy can be challenging for a layman, especially when there is a risk of fraud. Direct Insurance Network has expert professionals with years of experience who can help you determine the right policy according to your preferences and circumstances.
We are an independent insurance agency that represents different insurance providers and aims to guide you in every aspect, from choosing the policy to maintaining your premiums. We can help you get the best insurance plans that you can't avail of from other life insurance companies. Some of the companies that we work with are:
American Modern
Avatar
Bristol West
Citizens
Edison
Florida Peninsula
Hull & Company
Humana
Foremost
MetLife
Olympus Insurance
Heritage Insurance
National Flood Services
Southern Oak Insurance Company
Progressive
Lloyd's Of London
United Health Care
United America Insurance Company
Universal
Our team works with your chosen company from our member companies' list and establishes an insurance plan that can pay you off in the long run. In addition to it, Direct Insurance Network tries to establish an affordable premium amount for their clients. We can decide the premium considering two things, your age and health condition. Although we can provide you an excellent life insurance plan at any age, the earlier you apply for the insurance, the lesser your premiums will be.
Apart from having a range of options regarding the companies, you also have many options in policies. Of them all, the most common ones are:
This whole life insurance is further divided into three types of insurance: universal life, traditional whole life, and variable universal life. Every type of insurance has its own requirements, considerations, and variations that Direct Insurance Network can help you understand.
Contact Professional Life Insurance in Orlando
If you want expert help at an affordable cost, you can contact Direct Insurance Network today. We can guide you through the entire process. Our team has the skills and expertise to design a policy for every age and gender, so you don't have to worry because of large premiums. So, get in touch with Direct Insurance Network through our website or contact us on 800-310-2743.