Condo Insurance Naples Florida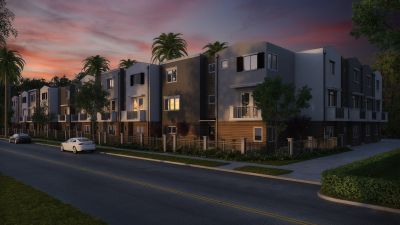 SERVING THE ENTIRE STATE OF FLORIDA WITH COMPETITIVE QUOTES, SUPERIOR POLICIES AND UNSURPASSED CUSTOMER SERVICE.
Direct Insurance Network helped us save money on our condo insurance! - Mandy F., Naples, FL.
There are numerous benefits to buying a condo over a house. One is simply the money.
Condos are typically less expensive than houses and easier to move into.
Other perks include amenities, easy maintenance, security, and appreciation value.
Condo Insurance Naples Florida
Condo living is great for city life, people who want to age in place, enjoy amenities but not yard work, or need less space.
The price of buying a condominium comes with the necessity of insurance.

Liability, theft, medical expenses, fire, and vandalism are all things that, as a homeowner, you would want to have; to protect yourself and others, to reduce out of pocket expenses, and to speed recovery and a quicker route to a normal life.
Generally, condo insurance Naples FL coverage has 2 parts; the Master Policy (HOA insurance) and the individual unit insurance (HO-6) policy.
HOA insurance is the Condo Association Insurance, and that covers the actual building.
It's structure, the common areas, it's exterior and the land that it's on.
The HO-6 policy is for personal effects such as laptops, electronics, valuables, etc.

When searching for reliable Condo Insurance Naples Florida area companies to educate you and tailor a plan to meet your specific needs, make sure the initial consultation is free, and that they're part of the FAIA (Florida Association of Insurance Agents).
Condo Insurance Naples offered by the experts
Direct Insurance Network is a proud part of FAIA as well as a Trusted Choice Agency. That helps us excel in condo insurance Naples for you!
Direct Insurance Network's condo insurance Naples Florida experts are independent insurance agents that can explain what bare walls-in insurance means and how it's different from all-in coverage.
We go over liability, personal item coverage, loss assessment coverage, and how your coverage aids in additional living expenses, in the instance your condo is not livable.
We faithfully provide a wide range of coverage and coverage options for our condo insurance Naples Florida customers.
Direct Insurance Network is an independent insurance company, allowing us to pick and choose the condo insurance Naples companies we partner with.
This translates to our ability to always pass on the best Naples condo insurance options for you.
We are dedicated to offering the best solution at a fair price and never sell a plan based on corporate profit margins.
Our goal is community education of insurance policies, honest assessment, to deliver a positive experience and an easy to understand interaction with a Direct Insurance Network agent.
See if you know which is covered by an HOA and which falls under an HO-6 policy.
1) Someone in your home gets hurt.
2) A fire destroys the main lobby and the gym.
3) Your belongings are stolen.
4) Your condo becomes unlivable due to burst pipes.
5) There is damage to the roof after a snowstorm.
6) Your luggage is damaged while traveling.

What makes Direct Insurance the best?
It's more than years of experience or industry knowledge; it's our people!
Call Direct Insurance Network today and let us collaborate with you to find the best and most cost-effective condo insurance Naples plan that gives you peace of mind while leaving money in your pocket.