Palm Beach Health Insurance Agency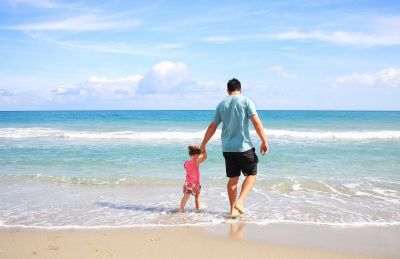 SERVING THE ENTIRE STATE OF FLORIDA WITH COMPETITIVE QUOTES, SUPERIOR POLICIES AND UNSURPASSED CUSTOMER SERVICE.
We are very satisfied with our experience using Direct Insurance Network. The gentleman we spoke to was very friendly and helpful, and we got the affordable health insurance coverage we needed. - Shiela and Greg B., Palm Beach
A beautiful place to live, Palm Beach offers something for everyone. With that active lifestyle comes natural risks and concerns that may come up in regards to your health.
Your health is important and having the best health insruance agency to protect you in the event of an accident or sickness is critical.
Whether you're looking for a health insurance agency to help you with on ongoing condition or you have a specialized service you're looking for, Direct Insurance Network is here to help.
Direct Insurance Network works with a number of health insurance agencies to ensure that we have the right carriers to meet your needs.
With the changing health care situation in the country, it can be difficult to identify the best insurance provider that satisfies you in both coverage and price.

Direct Insurance Network works with Palm Beach residents in order to ensure that they continue to live their healthy lifestyle with the health benefits that are important to them.
Rather than working directly with one health insurance agency, Direct Insurance Network is able to work with reputable companies to find that best value for you and your family. Each individual in Palm Beach has different needs and we recognize that.
Whether you are a growing family or you have found yourself caring for a loved one with disabilities, we are able to find a provider that works well for you. With Direct Insurance Network, our trained agents are at your service to pair you with the provider that will be best suited for you.
As a team of professionals, we are able to correctly identify and anticipate the coverages that will be important for your family in the upcoming years.
Our Palm Beach customers have had nothing but praise when it comes to finding the health insurance agency that works for them.
Rather than searching carrier by carrier, calling each provider, researching each service on the internet, you are able to allow Direct Insurance Network to the hard work.

We are skilled in pairing you to the health insurance agency that is best suited to protect you from paying out of pocket or taking on additional debt in the event of a crisis or emergency.
Direct Insurance Network is the one-stop-shop for your health insurance needs.
With coverages and clauses changing year to year, having a professional walk you through your insurance coverages with allow you to find the perfect health insurance agency for you.
The rest of Palm Beach is catching on to this fantastic service, you can too.
By contacting our office today, we walk you through a no-commitment, consultation with a free quote that you can use to make the right decision when it comes to protecting your health. We can be reached immediately at (561) 820-8737.
We also offer the option of online consultation; you can fill out an online form today.
With our skilled and trained agents ready to help you, we are confident that you will find that this is the health insurance agency that you've been looking for.