Boca Raton & Palm Beach County Medicare Supplements Insurance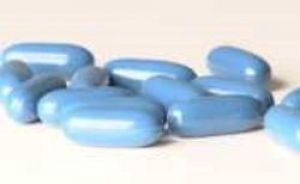 I got the Medicare supplement insurance I needed thanks to Direct Insurance Network! - Fran G., Boca Raton
A Medicare Supplements Insurance policy sold by private businesses often helps to pay a portion of the health care expenses that may not be covered by traditional Medicare. This may include, but is not limited to, deductibles, coinsurance and copayments. This can help to save thousands of dollars each year in expenses that may not be affordable to those on Medicare.
Before you are even eligible for Medigap (Medicare Supplements) you should start to examine what this plan could offer you. The decisions that you make no can impact you in the near future so allow our trained staff to help make the process an easy one. We can help inform you on the different options available and find the solution that will meet your personal needs and budget.
Basic Medicare coverage is offered to all individuals 65 and older. The additional expenses that aren't covered by Medicare are what lead many to opt for the Medicare Supplements. At Direct insurance Network, we can help to get you the Palm Beach County insurance coverage that you need and desire.

Boca Raton Offers Affordable Medicare Supplements Options
To help retirees be able to afford their Florida health insurance, Medicare Part A and B were created. For those individuals opting for Medicare Part B, should always add the supplements within the first six months. You will be screened by the Medigap program to determine your eligibility including any health problems and pre-existing conditions. This is often referred to as the guaranteed issue rights and typically as long as premiums are paid on time they cannot be terminated. Once you are past the first six months and choose a supplement policy, you can be denied for conditions such as cancer, heart disease, diabetes or other pre-existing conditions.
Palm Beach County Medicare Supplemental Health Insurance offers an assortment of packages to review that are alphabetically organized making it easy to browse and each plan classified with a single letter. These particular plans are created to assist with coverage costs. Many of the plans are flexible offering retirees to choose the hospitals and doctors of their choice who accept Medicare and can do so without the need of a referral. This gives Boca Raton and Palm Beach residents the peace of mind of knowing they are covered even when they are in other areas of the United States.
The costs associated with Medicare Supplements varies from one carrier to another often based on location, gender, age and the overall health of the person applying for the insurance. Fortunately with Direct Insurance Network we help to navigate you through the rocky process ensuring that you get the coverage that you need and at an affordable price. We represent many different medicare supplement carriers including Aetna, United American, Humana and many more.