Hazard Insurance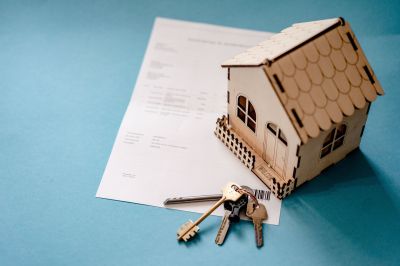 SERVING THE ENTIRE STATE OF FLORIDA WITH COMPETITIVE QUOTES, SUPERIOR POLICIES AND UNSURPASSED CUSTOMER SERVICE.
DIN helped us cover our home with affordable hazard insurance! Thank you. - Rose Family (Delray Beach)
What Is Hazard Insurance?
Many people confuse hazard insurance with homeowners insurance, but there is a big difference between the two. Hazard insurance covers the structure of a home. This insurance may not cover the things other homeowner insurance policies might. For instance, this insurance policy will not cover if there is an accident that causes injuries to you or your guests.
This is specialized home insurance that ensures the safety of the structure of the home that other homeowners' insurance policies fail to cover. Here is what Hazard Insurance may cover:

Vehicle
If a vehicle runs into your home that can cause severe damage to its structure, this insurance can cover the cost of the damages.

Tree
Due to strong winds, it is very common for the trees to topple over and damage the structure of your home. Damages from this hazard can be very expensive, but you can easily cover them with the help of Hazard insurance.

Theft
While the homeowner's policy will cover the costs of any valuable items stolen during the theft, hazard insurance will cover all the damages to the structure of your home.

Hail
Hail does not just damage your vehicles, but it can also cause structural damage to your home, and you can cover them with the help of hazard insurance.

Lightning
If lightning strikes your home, it may suffer great damages; these damages will not be covered by the homeowner's insurance but by Hazard insurance.

Fire
Whether it is a fire inside your home or outside, it can severely damage the structure of your home. Using hazard insurance, you can get coverage for all the damages.

Explosions
Your home might be at risk of explosions if there is a gas leak. This can cause a lot of damage, and you can ensure it with the help of hazard insurance.
Why Do You Need Hazard Insurance?
If you think that you don't need hazard insurance, then you are mistaken. If you own a home, then you must get hazard insurance. Without hazard insurance, you will have to pay a large sum of money each time a hazard affects you. This is why, if you want to make sure that you do not go bankrupt, then you must get hazard insurance so that you are ready for structurally damaging issues.
How Can Direct Insurance Network Help You?
Are you looking for the best hazard insurance? Direct Insurance Network can help you connect with insurance providers who are the best at what they do. We work independently and take the responsibility to bridge the gap between insurance seekers and insurance providers.
With us, you can rest assured that you will get the best insurance policy that covers everything you want it to cover. All you need to do is make sure that you contact us and tell us what you need so our experts can connect you with the best insurance providers out there