Medicare Orlando FL | Medicare Supplements Orlando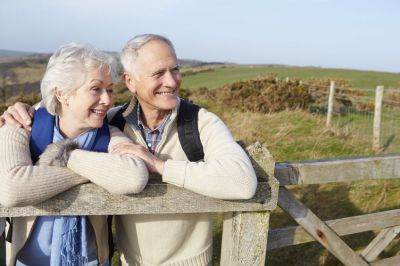 We felt like we were out of options. We were shopping around for medicare and every company was telling us something different. We were recommended over to the Direct Insurance Network Medicare Orlando team and they were able to simplify the entire process for us. They gave us piece of mind and a quality service. Direct Insurance is reputable, professional and trustworthy. - Bruce and Sharon S., Orlando Florida
Finding out what Medicare is and how it serves your needs can be a confusing process. Once you understand the basics, it seems as if there's always something new to learn.
With Direct Insurance Network, we provide you with superior medicare Orlando services that help you connect to the best providers that give supplemental assistance to your existing Medicare plan.
Our medicare Orlando team has assisted countless policyholders in the pursuit of the perfect plan that is tailored to fit their needs. Our solution oriented team works with numerous carriers that all provide specific coverages that cater to individual needs of each customer.
We understand that in retirement, with a fixed income, cost is imperative.
Finding a medicare supplements Orlando plan with value that benefits you is our upmost priority.
We offer a staff of well educated, well trained representatives that are experts in finding the best supplement plans for you.
Our medicare Orlando team creates a portfolio of coverages for you that will keep you covered in any situation.
In Orlando, your lifestyle should be one that is enjoyable, active, and exciting. In retirement, your lifestyle should be fun and we want you to not have to worry about saving for more rainy days. The expense that comes with aging can become unbearable and often very overwhelming.
We help support your lifestyle here by creating a medicare Orlando structure that will prevent any unexpected expenses that can detour your best experiences.
As an agency we send additional recommendations to you that will help your Medicare Plan by having medicare supplements that exist specifically to assist with certain circumstances.
With additional medicare supplements Orlando options, we are able to customize our medicare Orlando approach based on your medical history.

Medicare Supplements Orlando
Medicare supplements Orlando solutions are an incredible accessory that assist with long term care and pharmaceutical options. Each serves a different purpose and is better suited for individuals who have specific medical concerns.
By contacting our medicare Orlando agency to discuss the options that we have available to you, we can create the best course of action that fits specifically to your needs.
When we provide you with the Medicare supplements you need, your Orlando life will be secured and you will be able to have peace of mind about your coverage. We are available to provide you information after a brief understanding of your personal needs.
This is the best time to reach out so that we can identify the best medicare Orlando solutions for you and your family. It is an extremely efficient process that serves to create the best options for you personally while taking into consideration respect for your personal time.
With your new Medicare supplements Orlando plans available, you'll be able to rest assured in your upcoming medical decisions.
We are an Orlando insurance broker with ability to provide you with cheap health insurance Orlando FL, general liability insurance Orlando, medical insurance in Orlando FL, medicare supplements Orlando and supplemental health care in Orlando FL. Also be sure to check out our cheap car insurance in Orlando, condo insurance Orlando, homeowners insurance Orlando or property insurance Orlando.