Motorcycle Insurance for Boca Raton and All of Palm Beach County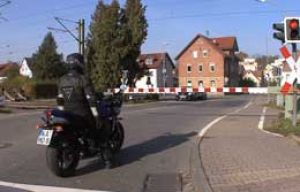 I rate my experience with directinsurancenetwork.com five stars! They helped me get the motorcycle insurance I needed at a great price. - Joel R., Boca Raton
We take pride in being your Boca Raton, Florida-based motorcycle insurance agency. We shop the best motorcycle insurance companies throughout Florida, so we can find you the right coverage at the most affordable price.
Regardless of whether you are an everyday rider, a weekend warrior, or you just like to take your bike to an occasional bike rally or motorcycle show, we have got you covered! We take the time to do a thorough search, so we can properly address the needs you require from your motorcycle insurer.
When insurance companies quote us a price for motorcycle insurance in Boca Raton and other Florida cities, they take several things into consideration, including:
•Your driving record
•Your credit history
•Your age
•Your address
•The kind of motorcycle
•The motorcycle's age
•The number of drivers/riders

First-Rate Motorcycle Insurance in Boca Raton
In most cases, the motorcycle coverage that is offered is very similar to the coverages you would get from an auto insurance policy for your car. Therefore, your motorcycle insurance would be basic liability coverage, which will cover property damages and bodily injury. However, you might want to consider getting additional coverage as well. Some of the add-ons include medical payments - which pays the medical expenses for you and a rider in the event of a crash up to a specified amount, and comprehensive and collision coverage, which covers the costs of damages to your bike after a deductible. Uninsured motorist coverage will help you if you are hit by a driver who is uninsured or doesn't have enough coverage to take care of all your damages. If you have your bike financed, full coverage is required by the lien holder, so you must buy all this coverage in that scenario.
Palm Beach County Motorcycle Insurance Discounts
Your premiums might be lowered by different kinds of applicable discounts. Some of the more popular discounts include:
•Multiple policies with the same insurance company
•Safety course completion
•Renewals
•Insuring more than one motorcycle
If you are ready to make a change, let us take a look at your existing insurance policy and then evaluate it along with any personal, lifestyle, and financial changes you have experienced. We will thoroughly assess your motorcycle insurance needs and come provide you with the best recommendation for your unique situation. While we offer motorcycle insurance in Boca Raton, we also serve customers in surrounding areas, such as West Palm Beach, Palm Beach, Jupiter, and Boynton Beach. Contact us, your motorcycle insurance experts at Direct Insurance Network, today! Call (561) 820-8737 to speak to one of our experienced agents now.