Boca Raton & Palm Beach County Group Health Insurance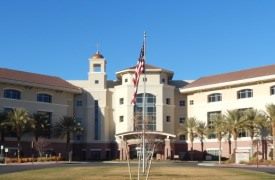 Healthcare is constantly changing. With all these changes, we have to ensure we stay educated in regards to the different options available and what is required by a health care plan. There is always a lot to learn and keep track of concerning these changes in the health care industry and how they impact health insurance coverage. When it comes to creating a Boca Raton and Palm Beach County group health insurance plan, you need to be informed about these changes and selecting the right kinds of coverage. Direct Insurance Network has a team of experienced insurance agents who are knowledgeable in the different kinds of group insurance and can help you create a great benefits package including health, dental, and vision coverage for your employees and their families.
Group health insurance is considered to be among the most important and popular employee benefits a business can offer. Employers have numerous health plan options, such as Preferred Provider Organization (PPO), a Health Maintenance Organization (HMO) and Consumer Driven Health Plan (CDHP). You may also want to consider part-time workers or those who wouldn't quality for the benefits enjoyed by your fulltime employees. We can help you find a health plan that is suitable for everyone within your company. While some companies just opt for traditional health insurance plans, you might want to include some optional coverage, such as dental and vision insurance or even offer a health savings account.
Group Health Coverage in Palm Beach County might include:

•Health Insurance
•Dental Insurance
•Vision coverage
•Health Savings Accounts
By adding additional coverage, such as dental and vision, you can address your employees' overall needs. You can make sure they have a happy, healthy smile and vision benefits that enable them to have the eyeglasses or contacts that they need to be able to see well while performing their work tasks. A health savings account will let them put away the funds they need for copays, deductibles and prescriptions.
Discussing Your Boca Raton, Florida Group Health Coverage Needs
It is essential to seek the services of a skilled insurance consultant that you can trust to provide you with the information that you need, so you can make the right decisions for your company insurance needs. Our agents have the needed experience as well as reputable insurance company partners to create reliable coverage packages at a reasonable cost that your business or company can afford. We thoroughly assess your industry, the number of employees, the particulars about the kinds of coverage that your operation needs for its employees and their families. After all, good coverage is necessary to keep your workers happy and productive.
Direct Insurance Network has served as a trusted insurance consultant to many businesses and companies in Boca Raton and other communities throughout Palm Beach County, including Boca Raton, Delray Beach, Boynton Beach, Lake Worth, Lantana, Palm Beach Gardens and more. Now is the time to get started on your employee group health insurance plan. Complete the online quote or call us at (561) 820-8737 to speak with one of our experienced insurance specialists. We will help you come up with the right insurance coverage to take care of your group's needs.