Landlord Insurance in Boca Raton & Palm Beach County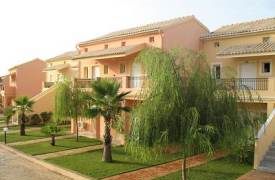 If you own property in Boca Raton or Palm Beach County that you either lease or plan to lease, you should protect yourself with landlord insurance. Palm Beach County landlord insurance coverage can vary and is dependent upon the investment property itself and the lease agreement. But if you have any investment property, you could consider landlord insurance as a form of homeowners insurance designed specifically for landlords. There are several different kinds of landlord insurance policies available. Our team of experienced insurance agents will help you get the right landlord insurance in Boca Raton and Palm Beach County for your individual needs. Direct Insurance Network has helped hundreds of investment property owners throughout Palm Beach County obtain the landlord insurance they need.
A basic landlord insurance policy will cover the building structure itself and will include typical liability coverage to protect you if there are any accidents or injuries that occur on the property. Direct Insurance Network can help you determine which coverage works best for you. Our agents will help you evaluate your risks so you can build a policy that meets your individual needs. As an independent insurer, we have access to several of the top insurance companies around the globe. We can help with basic landlord insurance and can even help you if you have a situation that requires additional coverage.
Additional Coverage to Complement Landlord Insurance Coverage

There are several additional kinds of insurance coverage that can complement your landlord insurance coverage. Here are a few options you might want to consider:
•Umbrella Liability
•Premises Liability
•Loss of Rent
•Costs of Repairs
•Other Structures
Our insurance agents have undergone extensive training, so they are skilled in the different kinds of coverage. They can assess your investment property and your needs to create a customized landlord insurance coverage policy that specifically meets your needs. Here at Direct Insurance Network, we take pride in serving people all across Boca Raton and Palm Beach County and throughout all the different communities. We have clients in just about every community throughout the state. We have a prominent presence in Boca Raton and Palm Beach in particular. Regardless of where you are located in Palm Beach, you can count on Direct Insurance Network to help you get the insurance protection that you need.
Contact Us Today to Learn About Palm Beach County Landlord Insurance
We have helped landlords in several Palm Beach County communities get the coverage they need to protect themselves. We have clients in Boca Raton, Boynton Beach, Delray Beach, West Palm Beach, Palm Beach Gardens, Jupiter and Palm Beach.
To learn more about the different kinds of landlord insurance coverage complete the no-obligation online quote request form or call our office at (561) 820-8737 to speak with an experienced insurance agent.