Individual Life Insurance in Boca Raton and Palm Beach County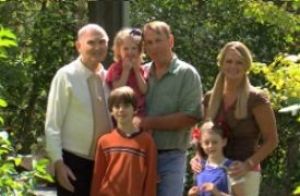 I'm very pleased with the life insurance I bought with the help of Direct Insurance Network. I will be returning when I need to obtain more coverage in the future.
- Dennis D., Boca Raton
Life insurance is a necessity. If something were to happen to you, you want to make sure your family isn't left in a financial bind. Life insurance can cover medical costs, funeral expenses, and give your family the equivalent of your income, so they don't have to suffer without it. There are several reasons that Boca Raton and Palm Beach County individual life insurance can be important. Deciding on the right individual life insurance policy can be challenging, so you should consult with an experienced life insurance agent at Direct Insurance Network for guidance in choosing the right policy for your needs.
Regardless of whether you want to leave your beneficiaries a tax-free income, leave them money to take care of your final expenses and estate taxes, replace income that they lose when you die, or leave a significant charitable contribution, the agents at Direct Insurance Network can help you choose the individual life insurance policy that fits your needs. There are several reasons that individual life insurance can be important.
Some of those reasons are it can be used as a source of savings if not paid out by death benefit, it can be used to pay for final expenses, it come provide income for your dependents upon your death, you can provide a life insurance policy as an inheritance for your beneficiaries even if you don't have substantial assets, it can be used to pay various kinds of taxes, and it can be used to make a charitable contribution.

Different Boca Raton & Palm Beach Life Insurance Options
Your premium can be impacted by many things. Your health and your age are the two main things that impact your life insurance premiums. While life insurance can be purchased at any age and at any stage in life, the younger you are when you buy that policy the less expensive your premiums will be. All life insurance policies are paid to a beneficiary when someone dies. There are different kinds of policies, but whole life and term policies are the most common. These plans work differently.
Term insurance is usually less expensive. The policy is for a set term, which usually lasts from 1 to 30 years and only pays out if the insured dies during that policy term. Most term policies don't have any other benefit provisions. Term policies can be level term, which means the death benefit remains the same throughout the duration of the policy. There are some that have decreasing terms, which means the death benefit will drop throughout the policy's term. At the policy end, you might be able to qualify for new coverage based on your age, health, and the affordability of premiums.
Whole insurance, sometimes called permanent life insurance, means that the death benefit and premium stay the same for the policy duration. These policies can build up a cash value that can be loaned or withdrawn like a savings account. There are three kinds of Palm Beach County whole life insurance, such as traditional whole life, universal life, and variable universal life. Each of these three kinds of whole life coverage comes with variations within them. One of our skilled life insurance agents at Direct Insurance Network will explain the differences.
To learn more about our life insurance options, either complete the online form or call us to get a free quote or to purchase a policy.